WE'RE SORRY! REGISTRATION FOR THIS COURSE IS CLOSED.
This course will give you a strong knowledge and familiarity with the most current financing options available in the marketplace, as well as down payment options to help home buyers. You'll also learn about the most recent changes in the mortgage industry affecting your customer's ability to get approved and the latest changes to the closing process.
Learn about down payment programs open to move—up buyers AND 1st-time home buyers

Hear about the recent CFPB mandated changes to the loan closing process that could impact your real estate closings

Learn about renovation loans, energy-efficient loans, and 203(k) loans

Discover unique city/state home buyer programs available across the state
Hosted by: Raleigh Regional Association of REALTORS®
*Non-NCAR members: Click here to register online or contact the Professional Development Department for a registration form at 800.443.9956.
You are welcome to attend GRI courses at any association anywhere in the state. As long as you are an active NCAR member, you have the unrestricted freedom to attend GRI courses at local associations with whom you do not hold membership.
Click here to find out how to earn the GRI designation.
Brilliant Write-Offs For Your Business Vehicle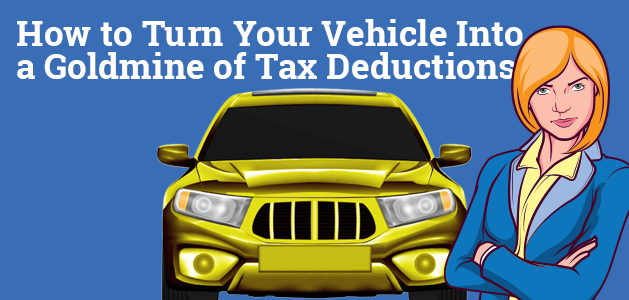 Whether you use a good accountant, or do your own taxes using popular software, you likely are not getting credit for all the vehicle deductions you are entitled to. You could be letting thousands of dollars slip through your fingers in unclaimed tax write-offs.
Join NC REALTOR® Partner for a webinar – "How to Turn Your Vehicle Into a Goldmine of Tax Deductions - And Make Your Records Untouchable in an Audit."
You will learn:
Two deductions most accountants miss... and how to get that money back for the last 3 years.

Why using the standard mileage rate is generally a bad idea... and the one case where it is the best idea.

The tax loophole so big you can drive a truck through it... literally.

Why every business needs to keep a mileage log. Plus, learn the no-hassle method for tracking mileage and what to do if you haven't been keeping a log.

The trick to turn more of your personal driving into business write-offs.

And much more!
The webinar presenter is Sanford Botkin - a tax attorney who used to train IRS agents on the tax code. Sandy has taught over 200,000 savvy business owners at his live events and has helped millions more with through his best-selling books.
Join them for this special webinar and learn from the titan of tax, Sandy Botkin.
Categories