Date:
Wednesday, October 11, 2017 9:00 am - 5:00 pm
Instructors - Speakers:
Matthew Rathbun
Non-Member Price:
$160.00
WE'RE SORRY! REGISTRATION FOR THIS COURSE IS CLOSED.
NAR's e-PRO® certification program helps real estate professionals understand how to leverage digital marketing theory and technologies in their day-to-day marketing efforts as well as streamline real estate transaction processes using customer relationship management (CRM) systems and transaction management platforms. As a digital marketing primer, this course explains today's consumers and how real estate professionals can connect with them via relevant content, agent ratings and reviews in addition to search engine marketing (SEM) and search engine optimization (SEO) strategies.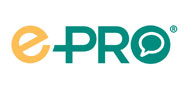 Find more information about earning the e-PRO Certification.
Hosted by the Outer Banks Association of REALTORS®
For additional information, contact the Outer Banks Assn. of REALTORS® at 252-441-4036 or This email address is being protected from spambots. You need JavaScript enabled to view it..
Questions about registration? Contact This email address is being protected from spambots. You need JavaScript enabled to view it..