North Carolina's winning combination of location, workforce, existing industry strength, and business-friendly environment makes it a leading destination for domestic and international companies alike. The state boasts the fastest growing large economy in the U.S. and consistently ranks among the top five in internationally-recognized business environment rankings.
NC REALTORS® efforts in economic development are focused on providing information and engagement opportunities for our members. In 2016, NC REALTORS® leadership created the association's Economic Development Committee, made up of individuals with knowledge and experience in the recruitment and retention of business.
The NC REALTORS® Global Network was launched in 2018 to provide opportunities for our members to connect with international business opportunities.
NC REALTORS® Economic Development & Real Estate Resource Guide
Unveiled during XCHANGE '17 in Asheville, the NC REALTORS® Economic Development & Real Estate Resource Guide is designed to be a toolkit for use by local associations and REALTORS® to become more engaged in the economic development activities at the local and state level.
The guide is updated annually.
This page contains members-only content. Sign in now »
NC REALTORS® Global Network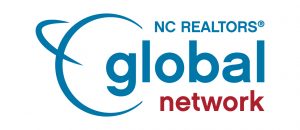 Designed to make the global real estate market more accessible, profitable, and ethical for NC REALTORS®, the Global Network offers resources, research, a network of experts, and networking opportunities for members practicing or interested in international real estate markets. It also serves as a resource for entities seeking local experts who know the market locally and globally.
Chair: Tony Harrington
Follow on Twitter: @ncrglobalnet
Follow on Facebook: @NCRealtorsGlobalNetwork
Economic Development Resources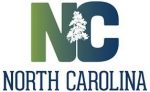 Economic Development Partnership of North Carolina
North Carolina Department of Commerce
Visit NC Local Tourism Offices

North Carolina Chamber of Commerce
List of local chambers of commerce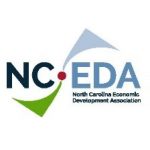 North Carolina Economic Development Association

North Carolina Small Business and Technology Development Center
List of regional offices and specialty centers
This page contains members-only content. Sign in now »