Education Roundup
NC REALTORS® wants to help you build skills and adapt to changing times. This list contains a roundup of broadcasts, webinars, courses, tools and programs to help you succeed.
Live Courses
We are now offering a mix of in-person and virtual courses. A computer, laptop, or tablet may be used to access the virtual courses. There is no cost to use Zoom. *A webcam/camera is required to receive course credit.
---

Virtual | Sticking to the Code of Ethics
December 8 | 8:30AM – 12:30PM
Why does The Code matter today more than ever? The Code of Ethics is essential to doing your job with the highest integrity. This class reviews key articles of NARs COE, highlights pertinent changes, and offers important takeaway points you can apply to your day-to-day business dealings to ensure you're always ethical in your business practices.
---

Virtual | eClosings in NC
December 14 | 9:00AM – 1:00PM
North Carolina is leading the country with changes to how real estate closings are done. In the very near future, most closings will be done in a completely paperless manner, with no trips to an attorney's office.
Stay ahead of the game by taking eClosings in NC, where you'll gain an understanding of the benefits of the electronic closing process, and will focus on the changes brought about by an electronic process rather than a paper process.
Online Courses
Online Classes are available 24/7. All classes must be completed within 30 days of purchase.
*For CE Option, all classes must be completed within 30 days of purchase or by June 10th, whichever comes first.

Keynote Online Education Series – 4-hour online courses
Beneath the Surface: Understanding the Anatomy of a House
Contract Law for Real Estate Professionals
Fair Housing and Beyond
Mastering Real Estate Negotiations
Meeting the Needs of Buyers and Sellers
Meeting the Needs of Buyers and Sellers
Real Estate Investing Made Clear
Successful Buyer Client Systems
Successful Seller Client Systems- (Skill-Based Course – No CE Awarded)
Center For REALTOR® Development – Individual Courses, Certifications, & Designations
Until December 31, 2022, all members can receive a 20% discount from the Center for REALTOR® Development on CIPS Designation Courses and the HFR Certification Course.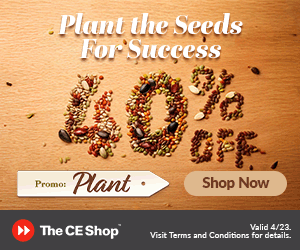 Post Licensing Courses
Post-Licensing Courses
Congratulations on becoming a North Carolina real estate agent!
The next step?  Removing your Provisional Status License by completing 90 hours of post-licensing education within your first 18 months of licensure. These online courses make it more convenient than ever to study to complete your requirements.
You'll get:
24/7 Access – Take your classes anytime, anywhere!
The most up-to-date, & interactive content with Real-World Scenarios
Customer Service 7 days a week
Live Webinars
Check back here for upcoming webinars.
On Demand Webinars
BIC Talks
NC REALTORS® BIC Talks – a webinar series just for BICs in North Carolina. Join us for a monthly discussion on industry hot topics with local, state and national experts. This is the place to hear the latest information on legal ​issues, risk management, diversity, ​business opportunities and other topics you mentioned were important to you and the way you operate and manage your team. We're bringing the information directly to you and offering you a chance to engage, ask questions and walk away feeling better equipped to do your job.
Upcoming BIC Talks
Check back here for upcoming events.
---
Archived:
NC REALTORS® Fair Housing Academy with Ginni Field, NC REALTORS® Fair Housing Academy Host, Wendy Harris, 2022 NC REALTORS® President, Asa Fleming, 2019 NC REALTORS® President, Maren Brisson-Kuester, 2020 NC REALTORS® President and Kelly Marks, 2021 NC REALTORS® President
Risk Management & Legal Update with Lesley Muchow, VP & Deputy General Counsel of Legal Affairs at the National Association of REALTORS®
Manage Your Firm's Risk in an Unprecedented Market with Miriam Baer, Executive Director and Janet Thoren, Legal Counsel from the North Carolina Real Estate Commission
Everything you Need to Know About our Fast-Moving Industry with Kelly Marks, NC REALTORS® President, Alexia Smokler, Senior Policy Representative for Fair Housing at the National Association of REALTORS®, and Will Martin, NC REALTORS® General Counsel
Fair Housing Panel with Bryan Greene, NAR's Director of Fair Housing Policy, and Nate Johnson, REALTOR® and Board President of the Metropolitan St. Louis Equal Housing Opportunity Council
Post-COVID Trends & Global Awareness with Christopher Chung, CEO of the Economic Development Partnership of NC
Facilitating a Safer Work Environment with Carl Carter, Jr., Founder/Executive Director, Beverly Carter Foundation
Hot Topics in Broker Risk Reduction with Katie Johnson, General Counsel and Chief Member Experience Officer at the National Association of REALTORS®. Download the slides here.
Discounts
C2EX Program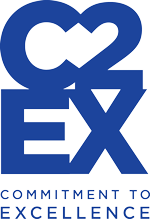 REALTORS® are not just average, REALTORS® are committed to excellence and being the expert their clients need. The Commitment to Excellence (C2EX) Program, from the National Association of REALTORS®, empowers REALTORS® to evaluate, enhance and showcase their highest levels of professionalism. It's not a course, class or designation—it's an endorsement that REALTORS® can promote when serving clients and other REALTORS®.
Fairhaven Program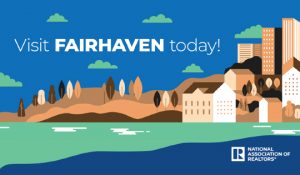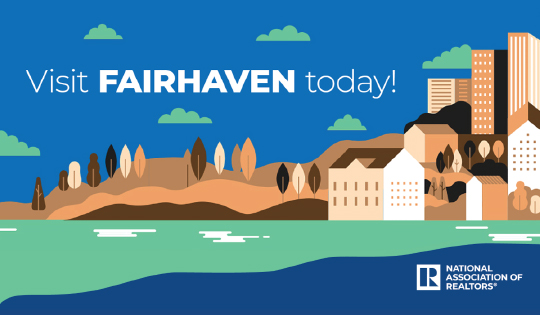 The National Association of REALTORS® (NAR) is committed to making housing fair for all. And yet, many don't realize the broad scope of NAR's Code of Ethics and its commitment against all forms of discrimination in housing.
That's why they recently released Fairhaven, an online simulation and free training tool to help members identify, prevent, and address discriminatory practices in real estate.
Visit Fairhaven Challenge
NC REALTORS® wants everyone to visit Fairhaven this year. That's why we're launching the Visit Fairhaven Challenge and offering all who enter a chance to win some amazing fair housing swag to showcase your commitment to equal professional service to all. Get more details.
Resources
Got questions?
For Courses, Designations, & Certifications – Contact Savanna Reagin at sreagin@ncrealtors.org
For Webinars, Mobile Mondays, Speakers, & C2EX – Contact Mandy Lowe at mlowe@ncrealtors.org