Fair Housing Resources
Fair housing is more than a list of dos and don'ts, rights and penalties, and mandatory continuing education. As stewards of the right to own, use and transfer private property, fair housing protects our livelihood and business as REALTORS® and depends on a free, open market that embraces equal opportunity.
This page is a dedicated spot to house resources and tools to help REALTOR® members and associations learn more about fair housing.
---
FEATURED: Visit Fairhaven Challenge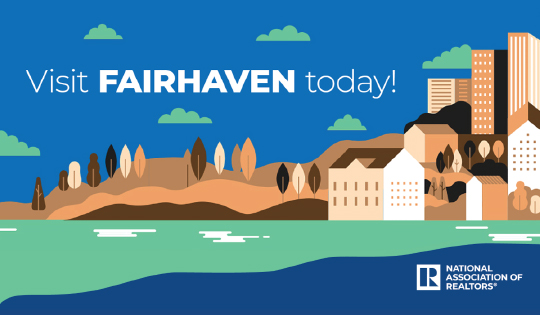 Fairhaven is a town every REALTOR® should visit. Online, that is.
In November 2020, NAR launched Fairhaven, a new fair housing simulation training for REALTORS® that uses the power of storytelling to help members identify, prevent, and address discriminatory practices in real estate.
NC REALTORS® wants everyone to visit Fairhaven this year. That's why we're launching the Visit Fairhaven Challenge and offering all who enter a chance to win some amazing fair housing swag to showcase your commitment to equal professional service to all.
Start by visiting Fairhaven.realtor and complete the training. It's free and only takes an hour or so to go through the online simulation.
Then, use the form below to officially enter the Visit Fairhaven Challenge and receive your Fair Housing swag.
NC REALTORS® Diversity & Inclusion Statement
Webinars, Podcasts & Training
Free & Discounted Courses, Tools and Downloads
Implicit Bias Training
COVID-19 Fair Housing Guidance
Fair Housing Declaration
NAR's New Fair Housing Action Plan