The topic of diversity is in the news a lot more these days, and many companies and organizations are focusing on diversity training. How is your company embracing diversity? Do you know what the REALTOR® Code of Ethics says about discrimination? Have you experienced first-hand the impacts of diversity or lack of diversity in your community or profession?
We want to talk about it – all of it. Join us for our first diversity event, Mosaic | Discussions on Diversity, on October 8 at the Crowne Plaza Charlotte Executive Park. Register Here
You'll hear directly from your peers and learn how diversity has impacted their individual businesses. Featuring NC REALTORS®:
We'll also focus on what diversity means, why it's vital to the economy in North Carolina and what policies or practices to implement in your own business.
NC REALTORS® is committed to diversity in all facets of the association and with everything we do. We hope you'll join us on this mission and help us foster diversity, equity and inclusion in the communities we serve.
Keynote:
Michael Fosberg began his performing artist career as a young student at the prestigious intensive theater training program at Northwestern University, The National High School Institute where he has returned to serve as a faculty member the past seven years. He went on to study acting, directing, and writing in Minneapolis, graduating from the University of Minnesota.
He has been touring his autobiographical solo-show Incognito since 2001, first at the celebrated Sundance Institute, and following to the California African American Museum, Bailiwick Repertory Theatre, Apple Tree Theatre, Kansas City Repertory Theatre, Mercury Theatre, Illinois Theatre Center, Victory Gardens Theatre, Cape May Stage, Woodstock Fringe Festival, Black Academy of Arts & Letters, Beverly Arts Center, Monticello Opera House, Northlight Theatre, and the 16th Street Theatre.
Recently, Michael released his much anticipated memoir, "Incognito: An American Odyssey of Race & Self-Discovery" which delves more deeply into his amazing personal account of familial discovery upon which the original one-man play is based.
---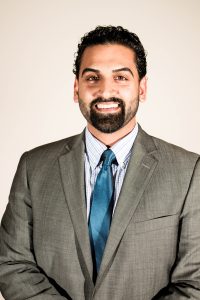 Mumtaz (Taz) Ameen has had a successful career working in several different areas of the Finance and Banking industry as an underwriter, salesperson and Assistant Vice President of Operations at Wells Fargo Bank. He also holds 12 years of experience working as an Investor in the Real Estate Industry. With his history of leadership and diverse professional knowledge, Taz has decided to transition his skills to serve as a REALTOR for the Triad area.
When Taz is not busy working the real estate market, he enjoys playing Cricket for his team in High Point, fishing, hiking, cooking up tasty traditional meals, and spending time with the family and community. He is a family man and an active member of the Asian Community who fluently speaks five languages.
---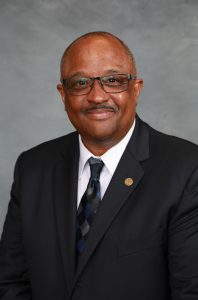 Wendell Bullard is a REALTOR® and Managing Broker at Bullard Properties, LLC located in Durham, NC. With over 24 years in the real estate industry affiliations include Prudential Carolinas Realty, and Realty Executives Triangle Southpointe (Co-Owner). Servicing client needs in residential and land brokerage along with specific clients in commercial property consultation and representation.
Industry volunteer leadership roles include Past President of the Durham Regional Association of REALTORS® (2004) and NC  REALTORS® (2008), Past NAR Director, State Ideas Exchange Council Chair and REALTOR® Party  Community  Engagement Liaison (2017). Bullard was honored by peers as ROTY in 2005 (Durham board) and ROTY of The Year 2012 (NC REALTORS®). He is a graduate of the first NC REALTORS® William C. Bass Leadership Academy (2002) and serves on multiple NAR committees. Bullard currently serves on the NC Real Estate Commission since August 2018 after being appointed by NC Governor Roy Cooper.
---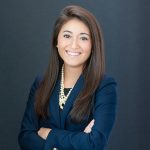 Angela Fumo comes from a military family, so as a young child she moved around, very often overseas, which meant she had to adjust to different cultures, environments and learn how to interact with many different types of people.  From these experiences, she has gained the ability to adapt quickly and learn how to communicate and connect with people from diverse backgrounds
The core and purpose of her role in the Human Capital Department is to be a supportive pillar and advocate for employees and the business. Many people overlook the many ways they can provide support and be a partner to impact the culture of the company.
Their value impact has the most meaning to her. It helps her decide what type of initiatives to focus on and the strategy behind those initiatives to ensure the most amount of positive outcome.
---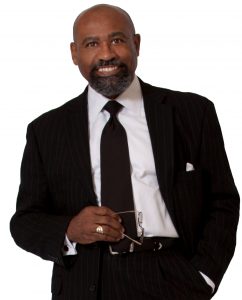 T. Anthony Lindsey, SFR's career in the real estate industry began in 1995. In 1997, he founded and served as CEO of GLOBECROSSING, LLC, a multidisciplinary real estate brokerage firm and mortgage company until he joined Coldwell Banker Residential Brokerage in February 2018. Mr. Lindsey has developed a reputation for his work in affordable housing and his advocacy of homeownership for low and moderate income households.
---
James McDuffie serves as Senior Vice President and Manager of Diverse Lending for Raleigh-headquartered First Citizens Bank. He is responsible for helping the bank create opportunities that increase home ownership across all of the diverse communities First Citizens serves. He also helps cultivate community relationships that are meaningful in the growing diverse marketplace.
McDuffie has more than 16 years of experience in the mortgage industry, with positions ranging from process design in the secondary market, origination and sales management. Eleven of the 16 years have been spent in business development in the Diverse Lending/Community Reinvestment Act marketplace, and he has held key positions supporting affordable housing and meeting the needs of the ever-changing diverse lending environment.
McDuffie earned a bachelor's degree in electrical engineering from North Carolina A&T State University. Prior to joining the banking industry, he spent 11 years in the technical field.
---
Sandra O'Connor was born and raised in Pittsburgh, PA.   Sandra earned a Bachelor's Degree and taught Art in the public schools.  She later moved to Seattle and earned a Master's Degree in Library Science at the University of Washington.
Sandra first worked as a Law Librarian in Seattle and later in NC.  Since her position in NC was grant-funded she secured a real estate license for a "rainy day".  It rained!  Sandra opened Sandra O'Connor & Associates in 1985, a small boutique firm specializing in historic homes.  In 2005 Sandra joined Allen Tate Company and worked as a Manager and Broker in Charge of a large office in Greensboro.
Sandra has participated in our industry by serving as both Greensboro and State Association President and being named North Carolina's REALTOR of the Year in 2014.  Sandra served as a Regional Vice President for the National Association of REALTORS® (NAR) in 2015 and was inducted into NAR's REALTOR Political Action Committee's (RPAC) Hall of Fame in 2011.  She serves and has served on a variety of local, state and national committees and was appointed to the NC Real Estate Commission by Governor Roy Cooper in 2017.
Aside from her professional work and volunteer experiences, Sandra is active in her local community.  Sandra was a member and past chair of the city's Planning Board, supports the Women's Resource Center of Greensboro and has served Greensboro's LGBTQ+ Community since 1998.  She was one of the founders of the Guilford Green Foundation (GGF) and its Endowment and has served multiple terms on the BOD.  Sandra is a member of the National Association of Gay and Lesbian Real Estate Professionals (NAGLREP).
Sandra lives in Greensboro with her partner of 38 years and their rescue cat, Graycie.  Besides travel and reading, Sandra loves to bake and entertain friends.
---
Tesh Parekh is a live painter and fine artist living in North Carolina. Self-taught, Tesh learned to draw and paint while growing up in India. Tesh has called North Carolina his home since 1996 and has been capturing this beautiful State en plein air as well as in his studio.
Tesh has explored his favorite subjects- Landscapes, Cityscapes, and Figures in Watercolors, and Oils, and paints in both alla prima as well as traditional manners.
Tesh's work has received many awards and accolades ranging from being the featured artist for Cary's Lazy Daze festival, and his award-winning painting in 2016 for Kinston's annual BBQ festival poster, and being selected as the poster artist for 2017 North Carolina Seafood Festival.
In addition to the live painting commissions that Tesh has done since 2009, Tesh also accepts commissions for homes, people, pets, landscapes and just about any subject and style.
---
Steve S.  Rao, a native of Charleston, West Virginia, serves as a Council Member At Large and Former Mayor Pro Tem for the Town of Morrisville, recently ranked USA Today as one of the top Towns to live in the United States. He is a Senior Business Development Executive at Alphanumeric Systems, a global tech company headquartered in Raleigh, North Carolina.
Elected in 2011, Council Member Rao became first Indian American elected official in Wake County and North Carolina and the first one reelected in 2013. Council Member Rao is the longest serving Indian American in North Carolina.
During his past eight years in office, he has led efforts to start a growing Entrepreneurship Program in Morrisville, started an English as a Second Language program, has worked aggressively with the NC Dept of Transportation to successfully bring over 200 million of transportation investment to Morrisville in the next ten years. Recently, Mayor Pro Tem Rao was recently appointed as a Member to the New American Economy, a bi partisan coalition of Mayors and Business Leaders, chaired by Former New York City Mayor, Mike Bloomberg, focused on comprehensive immigration reform in the United States. He also serves as a Co-Chair of the Mayors Crusade Against Bullying and is leading efforts to establish Smart City strategies for North Carolina cities and Towns.
Council Member  Rao serves as a political commentator on  Choice FM,  serving a listening audience of 1.2 million citizens in nine cities in North Carolina, and also hosts a show,  Leaders and Legends, on Radio Mirchi, the Triangle Regions' Largest South Asian Radio Station.
He received a BA from Emory University in Political Science where he played collegiate tennis and a JD from the West Virginia University College of Law and resides in Morrisville with his wife. Dr. Komal Parekh and children Sonia and Rayan.
---
Willy Stewart was born in Barranquilla, Colombia and came to the United States to attend college at NC State University where he graduated with a bachelor's degree in civil engineering and master's degree in structural engineering.
Willy is the founder and CEO of Stewart, an award-winning and ENR Top 500 design and engineering firm headquartered in Raleigh, NC. He is responsible for overseeing the company's strategic growth and operations and serves as the primary leader for major corporate decisions and vision. The firm is committed to diversity, equity, and inclusion, being intentional with our professional practices, hiring, sponsorships, and speaking opportunities among others. The goal is to keep these themes top of mind, in order to build awareness and be an active participant in the current international dialog.
Willy lives in Cary, NC with his wife, Sherri. He has five children and two Wheaten Terriers. In addition to spending time with his family, Willy is an avid cyclist, business mentor, and contributor to the community.
Monday, October 7, 2019
Charlotte Regional REALTOR® Association Office
7:00pm – 8:00pm:  Mosaic Welcome Reception
Sponsored by: Wyndham Capital Mortgage | Women of Wyndham
---
Tuesday, October 8, 2019
Crowne Center Charlotte Executive Park
9:00am – 12:00pm: Registration
9:00am – 10:00am:  Coffee with Exhibitors
10:00am – 10:15am: Welcome Remarks
Emcee: Anthony Lindsey, Coldwell Banker Charlotte
Asa Fleming, 2019 NC REALTORS® President
Brenda Hayden, 2019 Charlotte Association of REALTORS® President
10:15am – 11:30am: Opening Keynote featuring Michael Fosberg, Incognito, Inc.
Incognito: Who are you? What do you see in "others"?
Michael's uniquely refreshing approach utilizes methods of interpersonal contact theory, storytelling and enjoyably engaging interactive methods in challenging people's preconceived perceptions about difficult issues. Whether it is issues of cultural competency, uncovering biases, defining the harmful effects of micro-inequities, or simply giving people the space to discover all the ways in which we have similarities, Incognito succeeds where others don't.
11:30am – 1:00pm:  Lunch with Steve Rao, At Large Member, Morrisville Town Council
We are Champions of the World: Why Diversity is so Important for our State's Future
Steve will discuss how global diversity is currently impacting our economy here in North Carolina, and why it's so important for us to celebrate and leverage the international connections we have to move our local economy forward.
1:15pm – 2:30pm:  Diversity Panel
James McDuffie, Moderator, SVP & Manager of Diverse Lending, First Citizens Bank, Raleigh
Wendell Bullard, Panelist, Bullard Properties, LLC, Durham
Angela Fumo, Panelist, SVP of Human Capital, Wyndham Capital Mortgage, Charlotte
Sandra O'Connor, Panelist, Allen Tate Green Valley, Greensboro
Mumtaz (TAZ) Ameen, RE/MAX Champions, Greensboro
2:30pm – 2:45pm:  Break with Vendors
2:45pm – 3:45pm:  Closing with Willy E. Stewart, CEO & Chairman, Stewart
Introduction by Fred Underwood, Director, Diversity and Community Outreach Programs, National Association of REALTORS®
Willy will share his unique approach to successfully implement diversity and inclusion programs into your company. He will focus on team building where subtle differences in behavior, beliefs, gender and backgrounds all come together to create amazing outcomes within the company.
Plus, a presentation of Original Artwork by Tesh Parekh, Cary – An Artistic View
Tesh will be painting his interpretation of what diversity means to NC REALTORS® throughout the event. His finished piece will be presented at the end of the event.
3:45pm – 4:15pm:  Wine Down with the NC REALTORS® Diversity Committee & Exhibitors
Like a tile in a mosaic, this event is only one small part of a bigger picture. This year we're highlighting the diversity of our members, showcasing our commitment to the REALTOR® Code of Ethics, encouraging discussions on diversity and inclusion in our communities and working together to be ambassadors of social change.
Join the movement and help us by #buildingthemosaic.
Join other NC REALTORS® to develop programs and recommend policies to help manage risk in the area of housing discrimination and to help provide equal professional services to all. Learn more and apply for a position on the 2020 committee here.