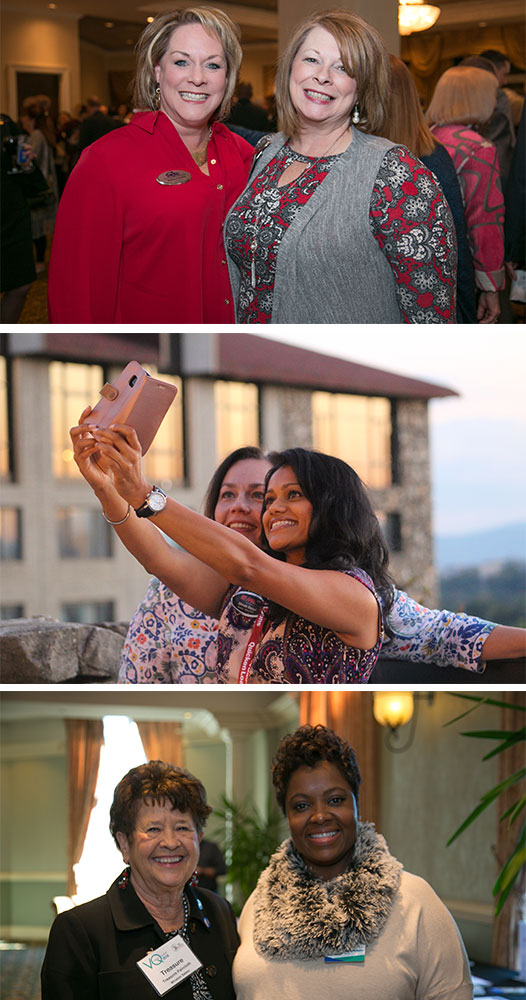 NC REALTORS®' first women's conference and day-long event will inspire, encourage, and empower you through high-level content delivered by high-caliber speakers and successful female role models from all walks of life.
Location
Sheraton Charlotte Hotel
555 South McDowell Street
Charlotte, NC 28204
Pricing
New group rate available!
Bring 10 of your besties, gal pals and colleagues and sit together for a discounted group rate of $500 (just $50 a person). What a great value for such a powerful event.
The Early Bird discount has been extended!
Early Bird Registration
$79 until October 1, 2018 November 2, 2018
Regular Registration
$99 until November 1, 2018
Sponsorships
Interested in being a sponsor? Contact Keri Epps-Rashad for more information.
---
Featuring
Janine Driver, Keynote Speaker
Body Language Institute
Janine Driver is the CEO of the Body Language Institute, the NY Times Best-Selling author of YOU SAY MORE THAN YOU THINK and top business-seller YOU CAN'T LIE TO ME, an international trainer, an award-winning keynote speaker, and a retired ATF Investigator.
Janine spent over 16 years as a federal law enforcement officer within the Department of Justice and now shares her cunning people-reading skills with thousands who work in the field of executive leadership, law enforcement, finance, law, human resources and sales; as well as the ATF, FBI, CIA, and DIA.
Janine attained rank #1 in the "Inspiration" category in the World's Top 30 Body Language Professionals for 2017. In 2015, Janine was named one of the top twenty educational trendsetters in the meetings industry by Meetings Today Magazine. Janine is a popular media guest on NBC's TODAY Show, Harry Connick Jr's show called HARRY, Steve Harvey Show, CNN Morning Show, and more. She has been quoted in publications, such as the New York Times, the Washington Post, Cosmopolitan and Psychology Today.
Janine's corporate clients include companies such as Procter & Gamble, Salesforce, ABA, Lockheed Martin, ADP, KRONOS, Charles Schwab, Prudential, Remax, and YPO.
Madeline Delp, Closing Keynote 

Boundless Dreams
Madeline Delp learned at a young age that sometimes almost losing your life can be the catalyst to truly finding it in a way you never had before. After miraculously surviving a car accident that left her crushed in the back of a car and comatose for several weeks, she woke up to find that she had been paralyzed from the waist down. Madeline soon realized that the physical bounds she faced were small in comparison to the emotional repercussions of "paralyzing" fear and doubt. In her closing keynote address, Madeline will remind us of life's grand adventure and how it tests you in ways you didn't know were possible, forces you to grow, and revolutionizes your perspective of the world.
Will you commit to finding and chasing your dream with a fiery, soul-igniting passion? Or will you abdicate the right to be the hero in your own story?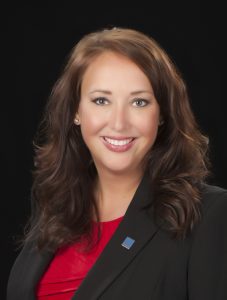 Elizabeth Mendenhall, Lunch Speaker
National Association of REALTORS®
Elizabeth Mendenhall, a REALTOR® from Columbia, Mo., is the 2018 President of the NATIONAL ASSOCIATION OF REALTORS® (NAR).
Elizabeth is the CEO for RE/MAX Boone Realty in Columbia and has been a REALTOR® for 20 years. RE/MAX named her the "Mid-States Missouri Broker-Owner of the Year" in 2009 and the "International Broker Manager of the Year" in 2006. She is a sixth-generation REALTOR®.
She has received designations as an Accredited Buyer Representative (ABR®), Accredited Buyer Representative Manager (ABRM), Certified International Property Specialist (CIPS), Council of Real Estate Brokerage Managers (CRB), Performance Management Network (PMN), e-PRO® specialist, Learning Certified Instructor (LCI), and is a Graduate of the REALTOR® Institute (GRI). She is a member of the Women's Council of REALTORS® (WCR) and the Real Estate Buyer's Agent Council.
On the national level, Elizabeth currently serves on NAR's Executive Committee, Board of Directors, and Leadership Team. She chaired the Strategic Planning Committee in 2012 and served as Vice President of Committees in 2011. She was the NAR Liaison to Association Leadership in 2008.
In 2010, the Missouri Association of REALTORS® elected Elizabeth president. She also served as president of the Missouri WCR in 2004. The Missouri WCR named her "Business Woman of the Year" and "Member of the Year," in 2007.
For her local association, the Columbia Board of REALTORS®, Elizabeth chaired the Professional Standards Committee in 2012. She served as president and was named their "REALTOR® of the Year" in 2003.
Active in her community, Elizabeth has served on the board of directors for the Columbia Chamber of Commerce, the local United Way, and Job Point. She also founded and served as the first president of the Mid-Missouri Affiliate for the Susan G. Komen for the Cure foundation. In 2001, the Columbia Business Times named her in their "40 Under 40" inaugural class.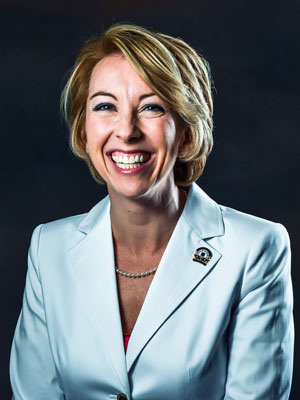 Leigh Brown, Emcee
No Fluff Training
Leigh Brown is a successful REALTOR®, forward-thinking CEO, creative author, honest coach, and kickin' speaker and will help host the event as emcee. With over 18 years of experience in the real estate industry (she started in the biz with her Daddy), Leigh has successfully led her team to be one of the top RE/MAX teams in North Carolina as well as the country. In addition to her impressive real estate career, Leigh is focused on training folks to do better, strive to be more, and to take the reins and lead! Her inspirational speeches have been lauded by audiences around the globe.
Leigh was the National President of the Residential Real Estate Council (formerly known as CRS) in 2017 and is currently an Advisory Board Member for the REALTORS® Relief Foundation and the REALTOR® Political Action Committee (RPAC) Chair for Fundraising. She is known for being a sassy Southern woman who is extremely popular for her no-holds barred approach that combines humor with honesty. Leigh's second book, the 7 Deadly Sins of Sales™, will be available this summer.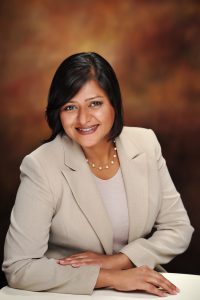 Tulu Kaifee, Panelist
BB&T
Tulu Kaifee, SVP, Mortgage Multicultural Manager at BB&T is based in Atlanta, GA and leads a footprint-wide mortgage initiative which focuses on the rapidly growing Hispanic/Latino, African American and Asian American demographics.  She has been a key strategist in establishing BB&T's Multicultural Banking strategy which spans across 600 Multicultural Banking Centers within 15 states and Washington, D.C.
She has created strategies around leveraging Business Resource Groups, financial education programs, providing outreach to Consulates related to Deferred Action for Childhood Arrivals (DACA), Mentorship for BB&T associates, Business Development within the targeted multicultural communities, Bilingual Talent Acquisition, Community Engagement and Sales Tracking which are widely used across BB&T's Multicultural Banking Centers today.  These strategies focus on client growth predominantly within the Hispanic, Asian-American and African American segments.
Tulu has been in the financial services industry for 20 years with experience in Consumer Banking, Small Business Banking, Commercial Credit, Commercial Lending, Multicultural Banking and Mortgage.
She currently serves on the Board of the Latin American Chamber of Commerce, Welcoming America and Who's Who Amongst Asian Community.  She is a Corporate Board of Governors (CBOG) member for the National Assoc of Hispanic Real Estate Professional (NAHREP).
BB&T is in the top 10 financial services providers in the United States; headquartered in Winston-Salem, NC.  It operates more than 1,800 financial centers in 15 states and Washington, D.C.  BB&T is a full-service provider of Banking, Insurance, Investments, Wealth Management and Mortgage services.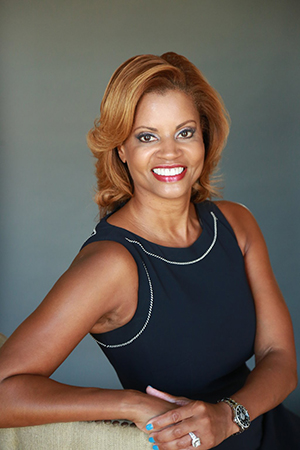 Angela T. Lindsay, Panelist
Nationwide
Angela Lindsay is the Associate Vice-President of Sales for the Southeast Regional Operations for Nationwide.  She leads the $1.6B Sales Organization in FL, GA, NC, SC, AL, MS, and AR.
She has been in the insurance industry for 25 years.  Prior to joining Nationwide, she worked for Bituminous Insurance Company, Georgia Casualty and Fireman's Fund Insurance Company in various Underwriting and Sales & Marketing roles.
She earned the Chartered Property Casualty Underwriter insurance professional designation. She is also both P&C and Life and Health licensed.  She holds a bachelor's degree in business administration degree from Jackson State University, Jackson, MS and her MBA from St. Ambrose University in Davenport, IA.
Angela is on the Board Trustees for St. Ambrose University and a former Board Member of the Girl Scouts of Greater Atlanta.
Angela resides in Atlanta, GA with her husband Walter.  They enjoy traveling and cheering on their Atlanta Falcons!
Shaleen Young, BASc, PSA, SRS, MRP, Panel Moderator
Young Realty & Associates, LLC
Shaleen Young was born in Guam USA and moved to the Mainland in 1990.  She graduated from the University of Maryland with a Bachelors in Finance Securities and a Minor in Commercial Engineering.
After being a woman of service in the United States Marine Corps, Shaleen started her real estate career in 2005 shortly after her Honorable Separation from the Marine Corps in San Antonio, TX.  She later relocated to our great city of Charlotte in 2015 with her husband and four children.
Since opening her company Young Realty & Associates LLC in 2010, Shaleen has both adopted and implemented the philosophy of Education through Diversity and Power by Participation throughout her company teams.
Shaleen has served on the Board of Governors of REBIC (REALTOR® Builder Industry Coalition) CRRA since 2016, the NC REALTORS® Board of Directors Region (8) since 2018, as a CRRA RPAC Chair from 2018- 2019, on the NC REALTORS® Diversity Committee since 2016, and as NC REALTORS® Diversity Committee Vice Chair in 2018, and as the 2019 Rising Chair.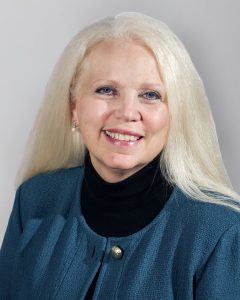 Andrea Bushnell, Panelist
NC REALTORS®
Andrea Bushnell is the Chief Executive Officer of the North Carolina Association of REALTORS®.  A lawyer, Andrea has more than 20 years of experience as an association executive and as general counsel for State REALTOR® Associations. A Montana native, she earned a bachelor's degree in English from Montana State University and graduated with honors from Lewis and Clark College School of Law in Portland, Oregon.
Before launching her law career, Andrea spent six years as a full-time REALTOR® in San Diego. And it was the love and respect for what we do that was a deciding factor in her re-entry into the REALTOR® world in 1995. Since 1995, Andrea has served on numerous committees, PAGs and work groups at NAR.
Andrea travels the country assisting associations with leadership development, team building, challenging the status quo, and in creating and implementing association strategic plans – all with the blessing of the wonderful leadership of the North Carolina Association of REALTORS®.