Wendy Harris installed as 2022 NC REALTORS® President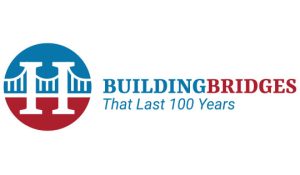 Greensboro, North Carolina (February 3, 2022) — Fayetteville REALTOR® Wendy Harris was installed as 2022 president of NC REALTORS® President during a ceremony in Greensboro. Under the theme of "Building Bridges that last 100 Years" Harris hopes to strengthen North Carolina's communities and promote affordability, availability and sustainability.
"In the next 100 years, I would like everyone in the state of North Carolina—when they think housing, economic development, industry, taxes, insurance—I want them to consider how will this impact the people who live in this state," says Harris. "Everything starts and ends at home. I want NC REALTORS® to be the first, best and last organization everyone goes to for information and perspective."
Harris is the second-generation REALTOR® owner of Team Harris Real Estate and has been actively involved in real estate since 2001. She graduated from St. Andrews College in 1993 with a BA in International Business and minor in Spanish. She is a licensed broker, Accredited Buyers Representative (ABR), Certified International Property Specialist (CIPS), Certified Residential Specialist (CRS), and a Military Relocation Professional (MRP), Notary Public, and has hosted a live radio show for the past decade.
She has been recognized for her extensive work with Disaster Recovery in N.C. by her appointment to the Governor's Disaster Recovery Coalition in 2017. She has also been recognized for her community and industry involvement with NC REALTORS® by receiving the following awards: 2017 NC REALTORS® REALTOR® Champion Award, 2015 Longleaf Pine REALTORS® REALTOR® of the Year, 2016 Longleaf Pine REALTORS® President's Award, and 2017 Longleaf Pine REALTORS® REALTOR® Regional Service Award. Harris was inducted into the RPAC Hall of Fame in 2020 and now serves on the National Association of REALTORS® Major Investor Council.
Harris was installed by colleague and friend, Bob Corcoran of Florida. 2022 National Association of REALTORS® First Vice President, Tracy Kasper of Idaho, installed 2022 NC REALTORS® officers: Leigh Brown as president-elect, Kelly Marks as immediate past president and Laurie Knudsen as treasurer. District vice presidents: Adam Upchurch (Region 1), Brooke Rudd-Gaglie (Region 2), Bruce Gates (Region 3), John Fletcher (Region 4), Ray Alexander (Region 5), John McPherson (Region 6), Carol Bradley (Region 7), Edward Baesel (Region 8), Brenda Hayden (Region 8), Katie Wangrin (Region 9), Lewis Grubbs (Region 10), Renee Smith (Region 10) and Kim Dawson (At Large Representative) were also sworn in.