In 2018, the Housing Foundation disbursed over $75,000 in mortgage and rental assistance to over 100 families who were victims of the April 15 Greensboro tornadoes.
Community engagement is one way NC REALTORS® make an EPIC impact in their communities and differentiate themselves. Members have multiple ways to get involved and give back. Through NC REALTORS® 501(c)(3) entities, private foundations, strategic partnerships, and cause marketing campaigns, community engagement is important to us and our members. One of the greatest impacts NC REALTORS® had on their communities was the coordinated and immediate response to Hurricane Matthew in 2016, which resulted in over $350,000 being donated for flood relief in conjunction with the NAR REALTOR® Relief Fund. Below are additional opportunities for our members to get involved and make a positive impact.
Additionally, NC REALTORS® made a huge impact recently with various community engagement efforts and cause marketing campaigns, including:
Adopt-a-REALTOR®

Boys & Girls Club School Supply Drive

Greensboro Urban Ministry Food Drive

Governor's Rebuild Day 2017 

Greensboro Tornado Relief and Recovery
NC REALTORS® Housing Foundation
The NC REALTORS® charitable housing foundation, NC REALTORS® Housing Foundation, provides affordable housing and disaster relief to deserving families. Founded in 2004, the NC REALTORS® Housing Foundation is a 501(c)(3) charity that provides resources to create, expand and encourage home ownership opportunities for North Carolinians. The foundation promotes awareness of affordable housing issues by educating North Carolinians and their representatives about the barriers to home ownership and the resources needed to increase housing affordability.  The NC REALTORS® Housing Foundation also provides emergency disaster relief for victims who have lost their home through a natural disaster.  We raise funds from caring donors who want to build stable families and stable communities in our state.
NC REEF
The North Carolina Real Estate Educational Foundation, Inc. (NC REEF) is the real estate educational resource for REALTORS®, non-licensees and consumers in North Carolina. Through original video tutorials, scholarships and other content, NC REEF elevates the real estate profession through education.
NC Homeowners Alliance
The NC Homeowners Alliance represents the interests of property owners by raising awareness of issues and legislation that affect consumers' most important investment: their home.
The Alliance stands for common-sense measures that will improve the everyday life of all North Carolinians. In order to boost the North Carolina economy and defend the rights of its citizens, the General Assembly should support legislation that will protect the rights of property owners, encourage homeownership, and keep insurance rates fair and affordable.
Boys & Girls Club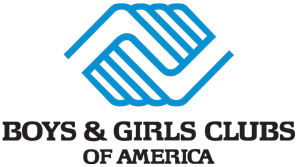 In support of NAR's strategic cause marketing campaign with the Boys & Girls Club, NC REALTORS® supports local clubs across the state throughout the year for such events as school supply drives, field day, and disaster recovery.