Clients For Life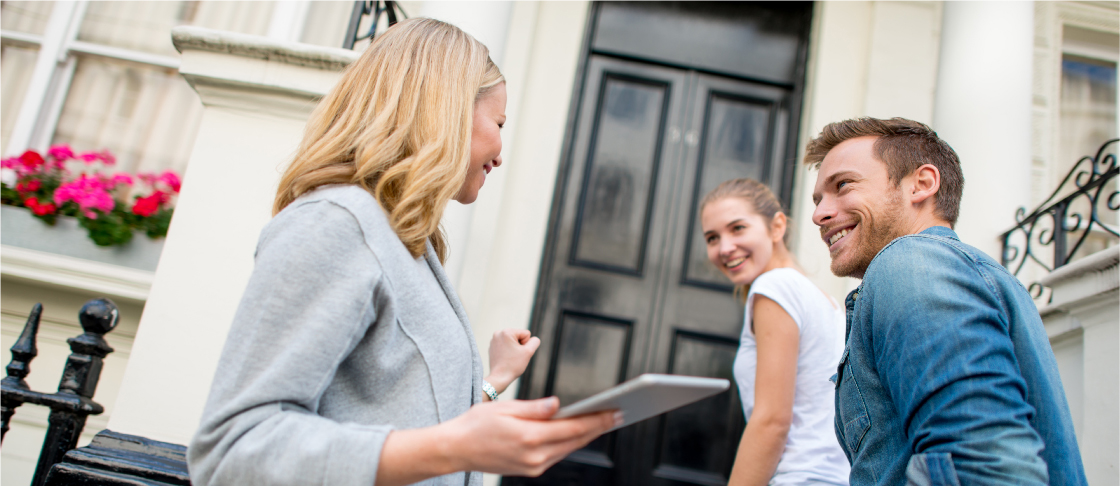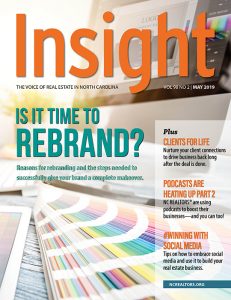 Your best leads are the clients you already have. Nurture those connections to drive business back long after the deal is done.
BY LEE NELSON
Every spring and fall since 2015, Ryan Fitzgerald gathers his softball team filled with many former and present clients for fun and exercise. As owner of Raleigh Realty, which is expanding into Charlotte, he sponsors the team with T-shirts, snacks, bats and balls, and invites all of his clients to play. A lot of folks use it as a great way to make new friendships.
"My real estate attorney is even on the team, and she works with most of my clients. The Bat Attitudes, our team name, has been known to win championships," he remarks.
Most agents will tell you that nurturing your clients from the moment you meet them to years and years after the transaction will solidify a client for life. NC REALTORS® give their clients creative closing gifts, send them birthday and anniversary cards and bring them dinner on moving day. They go beyond the call of duty to help them when they need extra help or a comforting voice.
Those thoughtful gestures might be just why 90 percent of buyers said they would use their agent again or recommend their agent to others, according to the 2018 National Association of REALTORS® Profile of Home Buyers and Sellers.
Keeping your name fresh on your clients' minds comes from building personal relationships with them. Plus, you get the benefit of having them refer you to their friends, family, co-workers and neighbors time and time again throughout your career.
"You just can't be fake or do things that are outside of your personality," adds Fitzgerald, who was one of the 2018 REALTOR® Magazine's 30 under 30.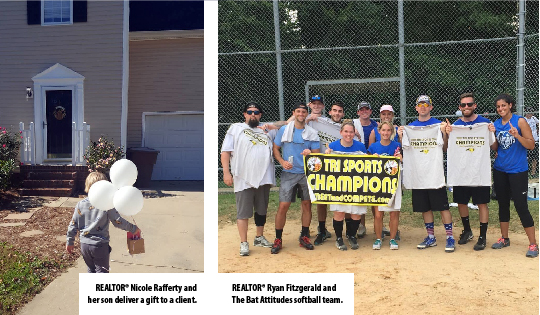 CONNECTING WITH CARE AND AUTHENTICITY
For a quick hello to past clients, Nicole Rafferty sends out a monthly postcard with different recipe printed.
"I also drop off birthday cards with a balloon and a little candy for my clients whose birthdays I know," adds Rafferty, REALTOR® at RE/MAX Realty Consultants in Greensboro.
To continue that nurturing, once a year she pops by to every past client in her database whether they are home or not. One year, she even put two muffins in a bag dropped at their doors. She also has given Redbox codes with popcorn and seed bombs for them to plant in their yards.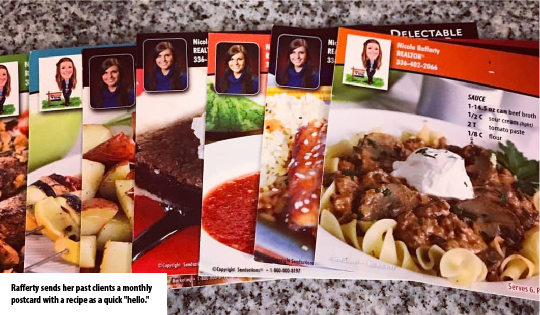 CLIENTS FOR LIFE CAN HELP BUILD YOUR BUSINESS
Rafferty asks each client after a transaction for a Zillow review.
"I've collected over 160 reviews on this site which helps to show people the true character I display in my business without it just coming from my mouth," she adds.
But she does think some agents can be quite overbearing in their pursuit for personal connections.
"This is not how I want to ever come across. I want my clients to feel that I care more about our relationship and them as a person than I do the commission at the end of the deal. Keeping in touch with them and truly caring about their personal celebrations are good ways to show them you're genuine," she states.
OTHER WAYS TO BOND
Fitzgerald and his team write blog posts so when folks Google things like "Moving to Raleigh" or "Living in Charlotte," they get information about a myriad of subjects important to them.
"We live in a digital age now and too often, pamphlets get lost, where as the top result on Google gets clicked on and read 100 plus times daily," he says.
Giving potential clients an added value and/or important information before they even come to you for help can begin the relationship. His company also offers a Facebook group where clients can participate and join in on any local happenings or real estate conversations.
"Connecting with clients on social media is one of the best ways to remain engaged in their lives as well as staying connected to them," he explains. "Whether you're engaging with them or they are engaging with you, you remain top of mind when the time comes for them to sell their home or even to recommend you to family and friends."
Kristina Farrell, REALTOR® for the Fran Johnson Team of Keller Williams Realty in Kernersville, meets clients for lunch or coffee, or even calls to keep in touch. She also sends newsletters, emails with home tips and postcards.
"We send out a satisfaction survey, or I ask the client or other agent face to face as well. We have become involved in each other's lives, and I feel that if I ask them to honestly tell me they will," she says.
Here are some other ways NC REALTORS® build lifelong clients:
Being available at weird hours—Many of Regina Drury's clients work during the day and can't talk until late into the evening. As founder of Regina Drury Real Estate Group in Wilmington, she answers their messages even at midnight when they send her messages—if she's awake. She also has a yearly client appreciation party along with several other events such as a Halloween costume party, picnics with their dogs, an Easter egg hunt and summer gingerbread building party.
Giving meaningful closing gifts—A young couple with two toddlers purchased their first home, so Farrell sent them a free subscription to Parents magazine. NC REALTORS® offers The Magazine Gift Program for members at discount through its REALTOR® Partners Program. "I always get clients a magazine subscription as part of their closing gift, and they love it. I get something that appeals to their interest because after all, I know them very well by the time our transaction closes."
Charlie Moody, assistant director of regulatory affairs for the North Carolina Real Estate Commission, says that the commission doesn't have a concern with agents giving flowers or simple gifts at the closing table. However, if it is something that is of great value—such as a car or diamond bracelet that might affect a buyer's loan—it needs to be discussed with the lender.
"Some lenders don't care, especially those dealing with vacation properties. In other areas, some lenders do care. We don't usually get many complaints about closing gifts, just promises made that weren't kept," she says.
Going beyond the call of duty—When a client recently had the house flood from a broken pipe, Drury and her staff gutted the house and coordinated the water restoration. She's also been known to drive three or four hours to an attorney's office to pick up documents and record them at the local courthouse. She's dropped by clients' homes to bring vegetables from her garden or a bottle of wine. She's sent over a cleaning person to help out new homeowners once and another time, she hired a babysitter so the mother of several young children could relax in her new home. "It's someone you care about, and someone you want to help."
Providing added information—Drury sends out a monthly market update so her clients know what has gone under contract or sold in their neighborhood. "Many are curious after they sell their house about what their future house value is," she says.
Laura Hewett, broker/owner of Carolina Elite Properties LHR in Sunset Beach, puts a professional vendor list on her website that she and her other clients recommend. It lists painters, home inspectors, termite experts and even dog groomers. "That lists constantly changes. If you have a good experience, the clients let me know. I need to keep hearing about their experiences. I do remove vendors if they get a bad review from a former client."
Getting them on TV—Hewett and several of her clients have appeared on HGTV's Beachfront Bargain Hunt and House Hunters shows. "They like it. It's like a memory capsule for them, and HGTV does a good job with the families."
LISTENING TO YOUR OWN VOICE & BEING HONEST
A lot of real estate gurus tell you how to stay close to your clients, "but there's no right way to do it," says Hewett. "If you can't get your client to trust you, you won't be in this business long. Just be their advocate. It's a game sometimes to find the right house. But it's a very serious game. I take it very personally."
Farrell says you need to be patient and sensitive to the other parties' needs.
"It is best to let people know up front how you do business, and how you return your calls and emails. Let the other person know your work hours, family timeouts and other obligations up front. They will respect you more," she says.
"This is my full-time career and the way that I support my family," Rafferty says. "Keeping relationships alive and making sure I'm top of mind when someone sees a friend or family member who needs a REALTOR® referral is very important."
Lee Nelson is a freelance journalist from the Chicago area. She has written for Yahoo! Homes, TravelNursing.org, MyMortgageInsider.com, and REALTOR® Magazine. She also writes a bi-monthly blog on Unigo.com.
---