Fair Housing: More Than a Law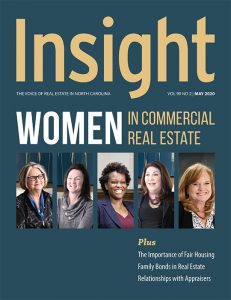 BY MARK ZIMMERMAN, SENIOR VICE PRESIDENT OF EXTERNAL AFFAIRS
What if you woke up one day to see your name on the front page of your newspaper? Then, later that day a television reporter calls to talk to you. A few weeks later, the state senate requests that you testify at a hearing. Next, you learn that your license may be at risk. Then, your broker advises that you should probably contact an attorney because you may be liable for tens of thousands of dollars in fines and could spend some time in jail.
All of this happened because you never thought twice when working with a nice couple who didn't want to see homes in certain neighborhoods and you agreed not to show them.
Sound far-fetched? Well, last fall, all of this happened to a couple dozen REALTORS® in Long Island who were targeted with a Fair Housing investigation by the media. And before you say, "Well, they must have been bad agents," they were actually some of the most prominent agents in the market—leaders in their firms and the association. Many of them were real estate instructors. At the time, none necessarily thought they were doing anything wrong.
When was the last time you thought about Fair Housing? It was probably covered during your licensing class or maybe touched on in a continuing education course over the years. Article 10 of our Code of Ethics addresses it. Can you remember the specifics of what our Fair Housing laws require us to do or, conversely, what they say we cannot do? Is Fair Housing something you keep top of mind as you enter into every transaction?
All those REALTORS® in Long Island wish they had been more conscious of Fair Housing.
Here's a reminder. The Fair Housing Act prohibits housing discrimination against seven classes. Can you name them all? (Don't peak. The answer is at the end of the article.)
Housing discrimination covers everything: the sale, the lease or rental of housing or making housing otherwise unavailable. The law covers everyone: sellers, landlords, lenders and REALTORS®. All buyers and renters looking for a home or apartment must be offered to see every property that fits their budget. They must also be shown the same service anyone else gets. Following the request of a client doesn't get you off the hook. Everyone is held up to the same high standard.
Fair Housing isn't just a law, of course. It goes to the core of what we stand for as REALTORS®. Everyone who can and wants to buy a home should be able to. More to the point, they should be free to buy the home of their choice. Period.
The National Association of REALTORS® (NAR) is taking the Long Island story as a wakeup call. They have issued the ACT plan—standing for Accountability, Culture Change and Training—which will transform NAR's marketing and education to both our members and the public. NC REALTORS® is joining that effort. You'll be hearing a lot about this in the upcoming months. Please pay attention and brush up on your knowledge of Fair Housing and how it impacts the way you do business. After all, sometimes even REALTORS® who are good people can unintentionally act in a way that violates Fair Housing.
There were a handful of agents and firms that passed the Long Island testing with flying colors. They didn't waver when it came to the Fair Housing principles. They didn't acquiesce in the face of customer and client requests. Be those agents. It's the law, it's the right thing to do, and it will let you sleep soundly knowing you won't find yourself and your career in jeopardy.
Mark Zimmerman is Senior Vice President of External Affairs and was recently named to the new NAR Fair Housing Policy Committee.
Answer: The Fair Housing Act prohibits housing discrimination against seven classes: race, color, religion, sex, handicap, familial status or national origin.