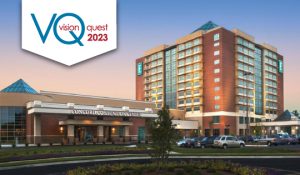 NC REALTORS® Winter Leadership Meetings
Kick off the year with leadership training designed to give you the confidence and courage needed to effectively lead in your association, workplace and community. It's all happening January 23-27 at the Embassy Suites by Hilton Charlotte Concord Golf Resort & Spa. Register Here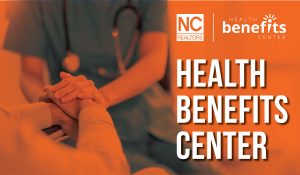 NC REALTORS® Health Benefits Center
The NC REALTORS® Health Benefits Center is the only health benefits solution offered through NC REALTORS® and provides independent contractors and sole business owners and their families an opportunity to take control of and save on healthcare expenses. Enrollment is open now and remains open all year. Confirm your plan by the 15th of each month for coverage on the first of the following month. Get Started at ncrhealthbenefits.com.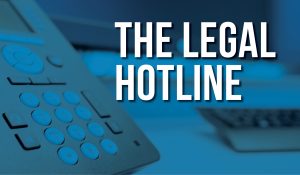 The Legal Hotline
Call: 336-294-1415
Email: legalhotline@ncrealtors.org
NC REALTORS® have unlimited access to the NC REALTORS® Legal Hotline.Don't waste your time stressing over forms, disclosure or landlord/tenant law. Call the Legal Hotline to get quick resolution, so you can return to your clients and your business.
Contract Forms
The forms you use in every transaction are developed and maintained by NC REALTORS®. As a member, you have access to over 100 contract forms in both interactive and non-interactive formats. Also, you have access to zipForms and zipForms Mobile to maximize your efficiency while you're out closing deals. Our forms are regularly developed and updated to keep them relevant in everyday real estate practice. Log in to access the NC REALTORS® Forms Library.
Join an NC REALTORS® Committee
Committees help shape the direction of NC REALTORS® and its policies. Serving on an NC REALTORS® committee furthers your professional development by providing leadership experience, expanding your professional network, and strengthening your ties within the association. What's more, committee members are directly involved in identifying new opportunities, guiding projects, and offering their expertise. Apply by August 31!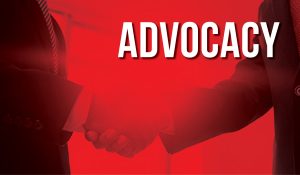 Advocacy & The REALTOR® Party
You are a member of the only advocacy group in America that fights exclusively for homeownership, real estate investment, strong communities and the free enterprise system. The REALTOR® Party is not focused on the right, left or even the middle of the aisle; it is focused on the issues that matter to existing and future homeowners and the real estate industry. Join our efforts!
NC REALTORS® PAC
A key component of the REALTOR® Party is the North Carolina REALTORS® Political Action Committee (NC REALTORS® PAC). NC REALTORS® PAC supports candidates who understand and champion the interests of North Carolina REALTORS®, regardless of their political affiliation.  Learn more.
Tech Helpline
If your computer, printer or device is in need of support or repair, Tech Helpline's computer experts are here to help! NC REALTORS® can access this member benefit Monday – Friday from 9:00 A.M. to 8:00 P.M. and Saturday from 9:00 A.M. to 5:00 P.M. EST by calling the dedicated NC REALTORS® phone number (877-573-5612), starting a chat, or emailing the Tech Helpline experts.
Classes & Events
We believe that the more you learn, the more you earn. That's why NC REALTORS® provides numerous opportunities to grow your business through virtual and in-person professional development, CE classes and networking events like this one. Visit our Calendar to see what's coming up!