Legal Quiz (August 2020)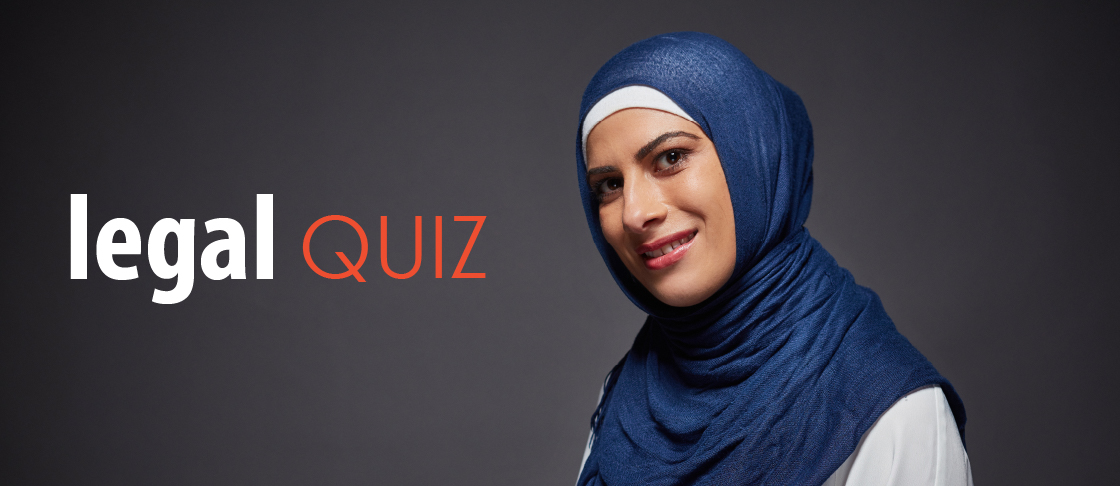 BY WILL MARTIN, GENERAL COUNSEL
QUESTION #1 »
If the Settlement of a residential real estate sales transaction takes place on a Friday, but the closing attorney is unable to record the deed and deed of trust until Monday, the prorations of real estate taxes and rents must be revised since the Offer to Purchase and Contract provides that Closing is not completed until the deed and deed of trust have been recorded. True or False?
QUESTION #2 »
If the parties agree that a refrigerator will be included as a part of the sale of real estate, and the buyer discovers during the final walk-through that the refrigerator has stopped working, the buyer may refuse to close unless the seller agrees to repair the refrigerator. True or False?
QUESTION #3 »
An oral referral agreement between brokerage firms is not enforceable because the law requires contracts for brokerage services to be in writing. True or False?
QUESTION #4 »
To help ensure that the Due Diligence Fee is timely paid, it is a smart idea for a listing agent to refuse to deliver the signed contract until the buyer pays the Due Diligence Fee. True or False?
QUESTION #5 »
Letters of intent are not binding. True or False?
QUESTION #6 »
In an email address or domain name, REALTORS® are not required to capitalize the term REALTOR® or separate the term from their name with punctuation. True or False?
QUESTION #7 »
If a buyer agent calls a listing agent and explains the terms of an offer that his client intends to make, including the price, due diligence fee, earnest money deposit, and proposed closing date, the listing agent should always present the offer to her client. True or False?
QUESTION #8 »
If the buyer or the seller informs the other party that they do not intend to perform the contract, the other party still cannot legally terminate the contract until the Settlement Date has passed. True or False?
---