Legal Quiz: Take Our Quiz On Our Most Popular Weekly Q&As (May 2020)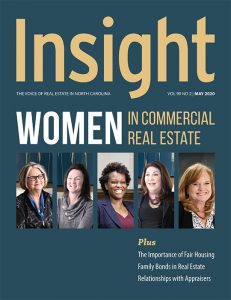 BY: WILL MARTIN, GENERAL COUNSEL
To learn more about each Q&A listed here, visit ncrealtors.org/resolve-library and search by the Q&A title or browse by category. Both are referenced in the parenthesis at the end of each question.
QUESTION #1 »
Paragraph 8(d) of Standard Form 2-T states: "Seller shall remove, by the date possession is made available to Buyer, all personal property which is not a part of the purchase and all garbage and debris from the Property." If a seller fails to comply with the obligation to remove all non-sold personal property, any personal property that is left behind automatically becomes the property of the buyer. True or False?
QUESTION #2 »
If someone inherits property, it's necessary for them to get a deed for the property before it can be listed. True or False?
QUESTION #3 »
It is legal for a firm to pay a cooperating commission to a sole proprietor who doesn't have a firm license and who is not a BIC. True or False?
QUESTION #4 »
There is at long last a form in the NC REALTORS® forms library that is designed to list a residential property for rent where no management services will be provided after the property is leased. True or False?
QUESTION #5 »
A modular home becomes part of the property at the time it is installed, but a manufactured home becomes part of the property only when a "declaration of intent to affix the manufactured home" or an "Affidavit for Removal" has been filed with the Register of Deeds. True or False?
QUESTION #6 »
An out-of-state power of attorney cannot be used to sell real estate in North Carolina. True or False?
QUESTION #7 »
The correct way to make a contract contingent on the buyer obtaining a loan is to strike through the "NOTE" at the end of paragraph 5(a) of the Offer to Purchase and Contract where it says that the buyer's obligations under the Contract are not conditioned upon obtaining or closing any loan. True or False?
QUESTION #8 »
Under the NC REALTORS® Referral Agreement (Form 730), if the receiving firm represents the referred prospect in a transaction where the firm is acting as a dual agent, the referral fee is based on the total commission paid to the receiving firm. True or False?
QUESTION #9 »
If buyers terminate a contract before the end of the Due Diligence Period because they have been unable to reach an agreement on repairs with the seller, that contract can be reinstated if the parties are later able to reach an agreement regarding repairs. True or False?
QUESTION #10 »
A REALTOR® can make an offer in the name of his or her real estate company on a client's behalf to protect the client's identity. True or False?
Answers
1. False. The buyer has no automatic right to ownership. While the seller's failure to remove personal property is clearly a breach of contract, that breach does not automatically transfer ownership of any personal property left behind, and does not guarantee that buyer will ever become the owner of that property. The answer likely depends on whether the evidence tends to show that the property was intentionally abandoned by the seller or was mistakenly left behind. (Who owns personal property that seller fails to remove? December 5, 2019, Category: Miscellaneous/Other Laws and Rules)
2. False. The title to property passing from a deceased person to a "devisee" (a person named in a will) or an "heir" (a person who inherits by law where there is no will) vests in her or him by operation of law at the moment of the decedent's death, so there is no need or purpose for a deed. (Can I list property if the owner doesn't have a deed? January 16, 2020, Category: Miscellaneous/Other Laws and Rules)
3. True. A broker can operate as a sole proprietor without having to obtain a firm license and, under certain circumstances, it is perfectly legal for a broker to operate as a sole proprietor without designating himself or herself as a BIC. (Can I pay a cooperating commission to a sole proprietor who is not a BIC? January 22, 2020, Category: Real Estate License Law/Rules)
4. True. Standard Form 405-T ("Exclusive Right to Advertise Agreement") was released in July 2019 for just this purpose. (What form should I use to list a property for rent? January 9, 2020, Category: Forms/Miscellaneous)
5. True. (Selling property that includes a manufactured home. October 3, 2019, Category: Forms/Addenda to Offer to Purchase and Contract)
6. False. N.C. law provides that a power of attorney executed in a state other than North Carolina is valid in North Carolina, provided that when it was signed, its execution complied with the law of the other state. However, practically speaking, it may be simpler and more cost effective for an N.C. attorney to prepare a North Carolina POA for the out-of-state owner to sign that is specific to the transaction rather than relying on the out-of-state POA to sell the property (Can an out-of-state power of attorney be used to sell real estate in North Carolina? October 17, 2019, Category: Miscellaneous/Other Laws and Rules)
7. False. Crossing out the "Note" at the end of paragraph 5(a) does not create a contingency that would allow the buyer to terminate a contract after the end of the Due Diligence Period if the buyer is unable to get a loan. (Can a strikethrough in Form 2-T make the contract contingent on the buyer's obtaining a loan? October 10, 2019, Category: Forms/Offer to Purchase and Contract/Miscellaneous)
8. False, unless the Referral Agreement indicates that the two firms have agreed on a referral fee other than that described in the two pre-printed check boxes. (Is a referral fee based on the total commission if the receiving firm is a dual agent? November 27, 2019, Category: Forms/Miscellaneous)
9. True, but only through a writing, signed and dated by all parties, clearly confirming their agreement to reinstate the terminated contract. There are several ways to get such a writing in place. Regardless of which method is used, agents should be careful not to be involved in the drafting process. (Can parties reinstate a terminated contract? November 14, 2019, Category: Contract Law)
10. True, but ethical and legal issues may make it practically difficult to do so. (How can I keep the identity of my client a secret? December 19, 2019, Category: Code of Ethics)