Maintain Your Way to a Great Lawn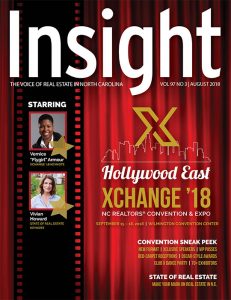 By: Tracey Gould
Some lawns are earned—not made. And they're hard work, but they don't have to be. There's something to be said about immaculately maintained yards. There's a lot to be said, in fact. The most talked about landscapes aren't always the ones masterfully designed by landscape architects with dozens of different plants, trees and flowers. They aren't necessarily the ones with water features, benches and built-in gardens. Sometimes the most celebrated landscapes are simple and simply maintained.
Neal Beasley, PLA, Landscape Architect and Horticultural Specialist with Timmons Group, suggests that anyone can have a great lawn by simply maintaining what they have—especially before investing in something new. Regular maintenance is a lot easier and more economical than starting anew. With the right execution, lawns can do what they're designed to do—add value to the property they surround, while elevating the site experience for owners, occupants, and visitors. Many owners believe that landscaping is installed and self-sufficient, with the exception of some watering, and because of this, they don't touch it for years. Then, they're surprised at how much it costs to overhaul it to be presentable when they want to sell it, for instance.
Here are some short term strategies that will not only make landscaping plush, beautiful and healthy, but will demonstrate to everyone that the property is well-cared for, which potential buyers want to know if ever owners want to sell. Even better, a well-maintained landscape will provide immense joy for the occupants for years.
Assessment
Evaluate your current maintenance regimen, landscape assets and physical property assets to identify opportunities to dress up your property, especially the entrance. Often, a property's entrance is the first impression, as people arrive to the office building, campus, neighborhood, retail center or home. Are there driveways? Trees? Grassy curb areas? Grand entry features? All of these physical features built into the property and landscape naturally have opportunities for landscape design and maintenance needs. What does your entry say about you? Your organization? Your brand?
Disease
Regular maintenance can help deter disease from taking over plantings. Incorporating native plants can also help ward off these issues. Beasley and Timmons Group is seeing a lot of pest and disease hitting commercial landscape areas in recent years. By infilling with native plants and cultivars, maintenance needs and costs long-term are diminished. They are more adaptive to our climate.
Filler
For new developments, especially large-scale commercial developments with immense open spaces and plantings around the foundations, seasonal color can fill voids. Simple seasonal filler plantings also add color, interest and texture. It's a one-time planting that, as they grow and fill in, enable the voids to become less noticeable. They are planted one time to get through a season and then, going forward, you decide to plant them again based on the fullness. During this time, all the plants are growing, eventually reaching maturity and filling in to the desired level. This makes landscaping look fuller, while permanent plants are rooting in and sizing and growing.
Irrigation
Water is the most important nutrient for plants—just like people. Properties that are irrigated look healthier because they are. Beasley discourages all property owners from neglecting irrigation. At the same time, be cautious not to waste money. If needed, hire someone to maintain the irrigation system for efficiency and performance. Spring time is the time to be looking at the irrigation systems.
Mulching
Adding fresh mulching several times a year—around trees, flower beds and bushes—gives lawns a fresh look with minimal investment, while protecting the plant's roots. Mulch has many benefits, including preventing loss of water, reducing weed growth, keeping soil cooler in the summer and warmer in the winter, preventing soil splashing, and protecting plants from soil-borne diseases. Mulched plants will even produce more roots than non-mulched plants.
Pruning
A lot of owners don't realize that trees, for example, require maintenance after planting; yet, trees are our biggest investment. This is where most of the expenses occur during landscaping installation. Often, localities require trees to be planted with new developments. Developers oblige, but then new owners or property managers assume mother nature takes over from there. Years two through 10 of a tree's life is the prime time for structural tree pruning. Trees need training to teach them how to grow. Arborists can make strategic pruning decisions to help the tree live 10 years longer. Without this, trees cannot grow to their full potential, and the planet doesn't reap from all of the inherent benefits, "We need to promote the fact that we need trees to survive. They need to be a priority," said Beasley.