#MemberMonday: Elia Gegorek
Welcome to #MemberMonday, a feature that spotlights of our epic NC REALTORS®. This week's member is Elia Gegorek!
---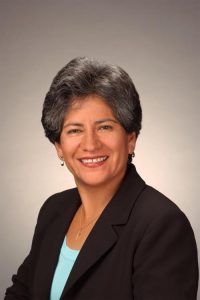 Name:Elia Gegorek
Hometown:Gonzales, CA
Current location:Rockwell, NC
Title:Broker/REALTOR®
Number of years in the industry:17
---
Why I love what I do: Every time I have a closing, just seeing the excitement of my buyers is priceless. Helping someone become a homeowner is a wonderful feeling, especially with the Spanish community in my area. Most families have jobs outside our town, but when they decide to buy a home for their family, and they request my help, I work very hard to help them achieve that dream.
What I'm most proud of in my career: I speak two languages, English and Spanish, this allows me to communicate with two worlds. Helping my Spanish community, who is like my family, makes me so proud.
Why I'm a member of NC REALTORS®: You have to invest in yourself, and by becoming an NC REALTOR® you are investing in being the best of the best.
Fun facts about me: I am involved in my community a lot but I am also a family member and proud of my family. I have three grandchildren, one is in Florida and two in Charlotte. Spending time with my grandkids means the world tome.
What made you decide to become a member of NC REALTORS®? I have been an NC REALTOR® since I started. There are a lot of opportunities and benefits if you want to take advantage of them.
---