Multigenerational Homes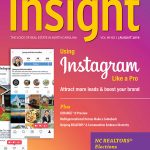 BY ALIYAH ROSS, CONTENT MARKETING COORDINATOR
Recently, NC REALTORS® past president and SRES® instructor Patrice Willetts used Facebook to ask her REALTORS® friends about a unique topic:

This Facebook discussion got us wanting more, so we decided to research the growing trend of multigenerational homes.
Defining Multigenerational Homes
To understand the growing trend of multigenerational homes, we must first define it. Based on research and conversations with NC REALTORS®, a multigenerational household consists of two or more adult generations living under the same roof. Examples include a couple who still has an adult child living at home, or an adult who lives with and cares for aging parents.
The Growing Need
The trend of multigenerational homes is nothing new. In 1940, about 25 percent of the U.S. population lived with three or more generations in a single household. After World War II, this number decreased to 21 percent in the 1950s and hit an all-time low of 12 percent in the 1980s. Today, numbers are on the rise with 64 million Americans having two or more adult generations in a single home. According to the Pew Research Center, factors such as the need to provide care for aging parents and millennials moving out later due to massive student loan debt have contributed to the increase in these numbers.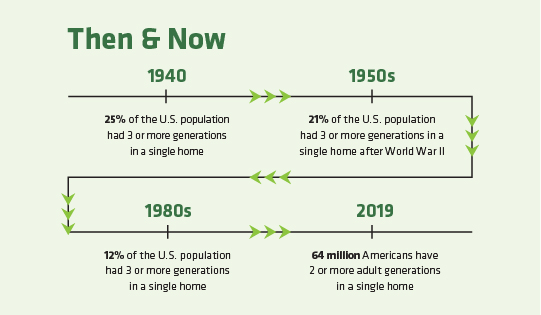 Elderly Parents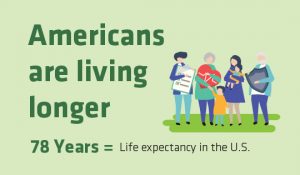 Americans are living longer, with a life expectancy of 78, thus creating a need for living spaces where they have support. This is especially true when elderly parents experience health complications and living with their adult children is often the best option for their well-being and to ensure supervision and adequate care.
Millennials Staying Home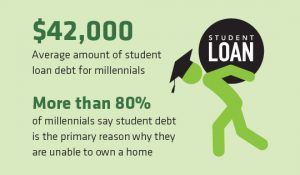 Younger generations are moving out of their parents' home much later due to crippling amounts of student loan debt, rising housing costs and difficulty finding employment after college. According to the National Association of REALTORS®, more than 80 percent of people age 22 to 35 credit student debt as the primary reason why they are unable to own a home. The Northwestern Mutual's 2018 Planning & Progress Study showed millennials having an average of $42,000 in student loan debt.
Features of Multigenerational Homes
Privacy is a valued feature in multigenerational homes, especially for aging parents. "Elderly parents are accustomed to having their own home, so letting them keep that sense of privacy is important," says REALTOR® Phyllis Furr of Charlotte. Many families fear losing this sense of privacy while accommodating different generations under the same roof, but features such as separate entrances and kitchenettes help provide the comfort of privacy.
"We looked at a lot of different homes before we chose the one we are in. It has a private entrance, and even though it is in the basement, my mom said it didn't "feel" like a basement," says REALTOR® Amy Hedgecock of High Point. Her mother's area of the home has two bedrooms, a living room, a bathroom with a walk-in shower, a small kitchen and a washer and dryer, so she doesn't have to walk upstairs to do laundry. "Oh, she even has a patio."
Renovation and Relocation
Most houses on the market today do not include the ideal features of multigenerational homes. Many families are renovating their homes or relocating to accommodate multiple generations.
Willetts experienced this when trying to move her mother into the home with her family after her father passed away. She first wanted to renovate her existing home, but zoning rules, costs and other setbacks made that quite impossible. Thankfully, a more appropriate home became available and provided all the features she was trying to add to her original home.
"The home provided [my mom] with her own kitchen, bedroom, bath and storage, along with a private entrance. The lower level of this home was grade level, so there were no stairs, and she did not feel like she was in the basement," she said. Plus, it provided a separate living space for Willetts, her husband and her 12-year-old daughter. That's three generations under one roof.
"My daughter then headed off to college, and a few years later, my mom passed away, so when it was just the two of us, we decided to sell and allow another family to enjoy all this home had to offer."
What can REALTORS® do?
As multigenerational homes become a growing trend, REALTORS® will need to be better equipped to deal with families in search of these types of properties. Obtaining the SRES® (Seniors Real Estate Specialist®) designation is a great place to start and prepares REALTORS® to assist aging citizens with selling, buying or relocating their property.
"We are already seeing municipalities looking at their zoning and density rules and making changes to accommodate additions to existing homes," says Willetts, a SRES® instructor. "I would encourage REALTORS® to put aside two days to attend the SRES® course. It is very insightful."
Learn more about the SRES® designation, sign up for an online course or find a class near you at sres.realtor.
The Benefits of Multigenerational Homes
1 – Childcare Coverage
With the rising costs of childcare, many grandparents who are well into retirement age have moved in to assist their working children with raising their grandchildren.
2 – Millennial Homeowners
Sharing expenses provides an opportunity for millennials to save more money to work towards eventually becoming a homeowner. Research shows that millennials who live at home for a while, purchase their own home three years sooner.
3 – Generational Togetherness
Multigenerational households encourage a sense of togetherness among generations. "A  multigenerational home has worked out remarkably for our family, and we still get to share precious time, lots of laughter and family meals," says REALTOR® Laurie Edwards of High Point.