NC REALTOR® Irene Sawyer Nominated for 2023 Good Neighbor Awards
The National Association of Realtors (NAR) has announced the finalists for the 2023 Good Neighbor Awards,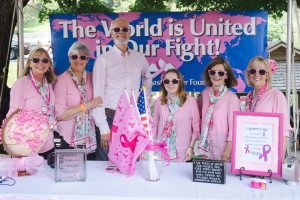 among them stands a remarkable individual, our very own NC REALTOR® Irene Sawyer. Irene's journey is a testament to resilience, community support, and the power of giving back. Surviving a rare form of breast cancer, Irene has dedicated her life to helping other women in the High Country community battle this devastating disease and avoid crippling medical debt.
We are calling on everyone to cast their vote in support of her at realtor.com/goodneighbor by October 1, 2023, to help Irene win the Web Choice vote and secure bonus grant money.
---