Call A Doctor Plus has a mission "to save people and organizations time and money by providing them with convenient, 24/7 access to quality healthcare in minutes by phone, video or mobile app".
Talk to a doctor 24/7/365 for you general health and prescription needs with no copays
Personal Health Advocate to assist in resolving a wide range of medical needs
Access to confidential Licensed Professional Counselors who can provide short-term assistance with issues impacting your personal and professional life. (EAP)
Medical Bill Saver negotiators can save you hundreds, even thousands of dollars no matter what your benefit status
Health Cost Estimator or HCE+ is a tool that gives you the information needed to comparison shop for healthcare. From Pharmacies to medical procedures, pricing transparency data will be accessible enabling you to make decisions based on cost and quality.
All of these services are available to NC REALTORS® members for a monthly fee of $22.95 with no additional fee when the service is accessed.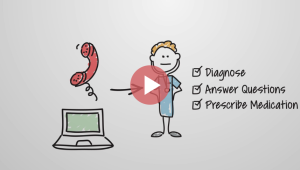 Contact for assistance:
Mike Harris
919-389-5931
860-217-0851
support@cadrplus.com