The Toughest Sale You Have Ever Had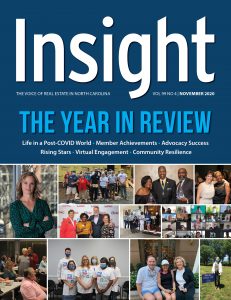 BY LEE NELSON
No matter how many years you've been a REALTOR®, you begin to understand that real estate is eye-opening every day and not for the faint of heart. Although most transactions only have a few hiccups, sometimes everything breaks loose, goes awry or just stalls out for one reason or another.
"I truly considered quitting real estate after this one transaction; it was so bad," says Suzanne Strength, broker of The Rolles Team at Lake Norman Realty in Denver, N.C. and president-elect for the 2020 Lincoln County Board. "I felt powerless and flabbergasted by the extreme views and emotions of my clients."
Strength and five other North Carolina REALTORS® divulge their hardest transaction stories and how they worked through to get to the other side.
Undeniably Unreasonable
Strength worked years ago with a newly married, professional couple who seemed very intelligent and number-oriented.
"I found them kind on the phone but slightly standoffish upon our first meeting," she says.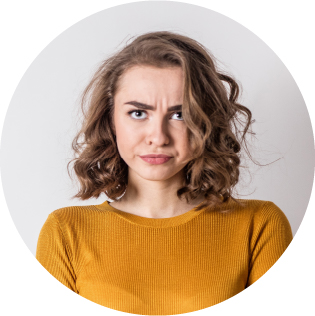 After going under contract, a sticky point arose when the buyers didn't want the playground equipment in the backyard. But once the sellers sold it on Craigslist, the buyers threatened lawsuits and refused for Strength to purchase a new swing set to keep the deal together, even though they didn't even have children yet. The sellers offered credit, and she advised them to take it.
That appeased them, for a while. Then, at the final walk-through, the buyers were made aware that the movers had accidentally packed up the garage door opener, extra house keys and pool remote controls. The buyers became furious, saying that the sellers did it on purpose.
"I told them that these things happened all of the time. And with the sellers having a new baby, they probably weren't able to oversee the movers like they normally would," she explains. "At this point, the wife screamed at me that I was on the sellers' side."
Strength teared up. Somehow, they all ended up at the closing, and she immediately ran out afterward to buy a new set of keys and garage door openers for the disgruntled buyers.
"They took money for the pool remotes and never took my calls again," she adds.
Lesson Learned
"I learned the hard way to keep my emotions out of the situation, do the best I could and let the rest go. Some folks cannot be reasoned with."
Flag Fiasco
A long time ago, Cindy Chandler planned a meeting with a very important client who was interested in a site in her company's 300-acre development.
"I sent the surveyor over there on Friday to stake out the site with flags so it could be seen from the air," says Chandler, owner of The Chandler Group in Charlotte. "The plan was to see it in a small plane then drive it."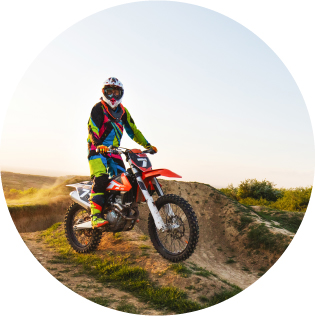 She picked up the client after the weekend, and they got on a plane to tour it.
"When we got to the site, the client looked down and asked, 'So, the site is round?' When I looked out the window, I saw a very large circle staked out in surveyor's flags in a cleared area," she adds. "There were also tracks in the dirt, and flags were everywhere."
Apparently, over the weekend, the neighborhood kids from about a mile away saw the flags, made a motocross track and "probably had the time of their lives," Chandler explains.
In her horror, she had the pilot take them back so she could drive the client to the site where he could view it in person.
"The client thought it was hilarious, and we closed sitting in a small, tasty bakery nearby. I was young and unsure of myself, or I would have found the humor in it, too. I do now," she adds.
Lesson Learned
"Get over yourself and learn to go with the flow," she says. "Make the best of a bad situation."
Collapsed Closing
A couple from up north wanted a large house on several acres, where the man could run his business. Micaela Tosi, REALTOR® and broker at 360 Realty in Greensboro, met the couple who seemed super nice and accommodating—at first.
She showed them an in-house listing for a log home on more than 12 acres with a stone fireplace and spectacular views. The trouble started during the inspection after they went under contract. The man brought his whole family, including his dad. They followed the inspector around the entire time, questioning him and telling him what he was doing wrong.
"The report comes back, and there are several items that the buyer wanted the seller to take care of, including structural components of the fireplace and also a retaining wall," Tosi says. "The seller was very accommodating and agreed to repair the retaining wall as well as other items."
However, the sellers also had someone come out to look at the fireplace, and that person didn't see any issues with it.
"The buyer then wanted the seller to reduce the price by $50,000, which I told him was really not feasible. But I brought it to the other agent," Tosi says. "I did everything I could to represent them the best I could. However, these were very difficult people to work with."
The buyer accused the seller of misrepresenting and lying. He and the buyer's father ended up calling Tosi several times, yelling and cursing so much; both then proceeded to threaten to sue the seller, their agent, her, her company and the inspection company.
"I was so overwhelmed by this that we ended up terminating the contract. The buyer wanted to be reimbursed for everything he had spent. I believe they found a home with another agent afterward, but I did not keep up with them," she says.
Lesson Learned
"If something goes wrong in a transaction, don't immediately blame yourself and look at what you should/could have done differently. Sometimes you just don't click or mesh with certain people, and sometimes losing a client is the best thing that can happen," Tosi says.
Historic Headache
"It's bad enough when one is involved in selling a home in the historic district part of town. The homes are, well, historic, which makes them old," says Jessica Bryan, managing broker at Real Living Carolina Lifestyles Realty in Chapel Hill. "There are always issues with old homes."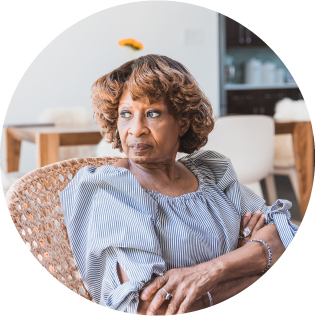 Most of the time, issues don't arise until the inspection. "And sometimes, old, cranky people live in old homes. And sometimes, they don't want to move," she says.
Such was the case of a home she sold several years ago. A widow—who was the second wife of the homeowner and who had been allowed to remain in the home for a while after her husband's death— was being asked to move out. The children of the deceased owner had a buyer for the home.
Bryan represented all four of the siblings, who all lived out of state. The widow refused to cooperate or find another place to live. In fact, she refused to let inspectors, repair people and the appraiser into the home.
Asbestos, lead paint and a buried oil tank needed to be removed. The electrical wiring was so old that it had to be completely replaced due to it being a fire hazard.
"The buyer's attorney called asking me to help," Bryan says.
She also got calls from the widow's attorney, who was frustrated with her own client. Plus, calls came in daily from each of the siblings—who liked to talk about how horrible their stepmother was.
"Eventually, I had to call for law enforcement to assist in getting the widow to move," she states.
Lesson Learned
"Almost everything I ever learned in real estate was put to use on this one home. The most important aspect of the transaction was that I refused to fall victim to everyone's drama."
Hemp Hurdles
She was new to the commercial industry and the hemp industry in North Carolina, but Debbie A. Gallimore— principal/broker-in-charge at Gallimore & Associates, LLC in Raleigh— represented people who wanted to lease commercial space for their hemp company.
"Not only introducing myself to my peers, [but] I also had to sell them on this product called industrial hemp, and that required educating my colleagues," she says.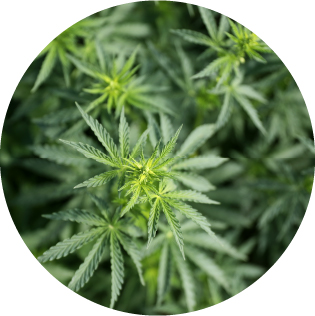 She many times would have to throw in an awkward request, "I'm representing a hemp company. We are interested in leasing space in your A-class shopping center."
They would come back quickly with basic questions like, "What's hemp? Marijuana?" Their eyes bugged out, and the hesitations continued.
Gallimore would respond with, "Yes, it's cannabis and also a cousin of marijuana. But it's legal."
Then, she would have to go into her spiel about the many health benefits, some of the rules and laws and so forth and so on.
"It took several months to finally receive a yes from an A-Class center, but once I was given that yes, I was off to the races," she explains.
That first fully executed lease made all the difference. The experience opened many doors for Gallimore, and now people seek her out.
"I was at the forefront of the introductions, negotiations and more," she says. "It has propelled my visibility amongst my colleagues and has given insight on how to be successful as a commercial professional. I appreciated all the bumps and bruises because I gained many relationships that otherwise may not have been available."
Lesson Learned
"During my journey, I learned how to be assertive and be bold, and used these attributes to engage the individuals that can and are willing to assist your endeavors. I also didn't accept no, but created and encouraged alternatives," she says.
Fetching Feline
Early on in Diania Alfonso's career, she was thrilled to show a beautiful Cape Cod home in the Holly Ridge area.
"Arriving early, I was super pumped and prepared to meet my newly-relocated-to-North-Carolina buyers. I eagerly awaited their arrival looking rather snappy and wearing beautiful new heels," says Alfonso, broker/owner at Carolina Modern Realty in Jacksonville, N.C.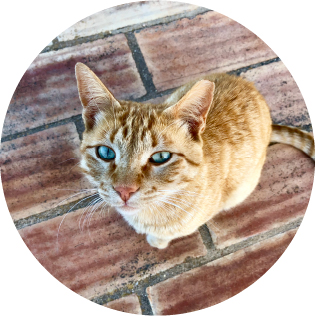 "Once they arrived, they all walked through each of the beautiful and bright rooms," she adds.
"Upon opening the door to exit, a friendly cat was waiting to come inside. Without a thought, I stepped aside, and so did my buyers to allow this little fellow in," she says.
As the buyers got into their car, it hit Alfonso that there was no evidence of a cat or any pet anywhere. They didn't see a litter box, no food bowls and no pet toys.
"My stomach sinks. I quickly ran inside and began the most tactical commando-style search for this cat," she adds.
She looked under beds, behind sofas and in closets until she finally found him scurrying around.
"Content with his new home, the cat was clearly not happy with me clambering around to evict him quickly. After what felt like an eternity and much perspiration on my end, I cornered him by the front door," Alfonso says. "I think he felt bad for me and scurried out the door across the street to what I can only assume is his actual home. As I walked away, the homeowners pulled into their cat-free home. Relieved, I waved and smiled drenched in sweat and went on to show more homes."
Lesson Learned
Make sure you know if the homeowners have pets or not.
Lee Nelson is a freelance journalist from the Chicago area. She has written for Yahoo! Homes, TravelNursing.org, MyMortgageInsider.com and REALTOR® Magazine. She also writes a bi-monthly blog on Unigo.com.