Women in Commercial Real Estate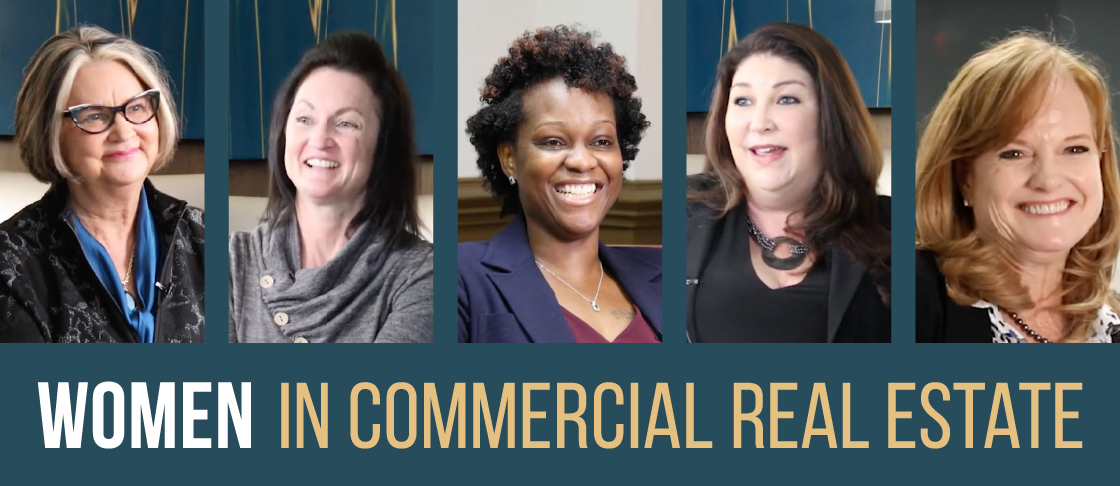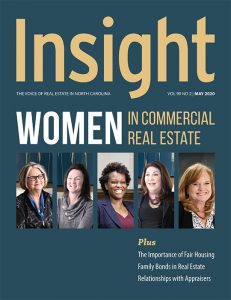 More than 63 percent of real estate agents are women; however, the number of women in the commercial real estate industry is exceedingly lower (less than 40 percent). Insight magazine caught up with a few NC REALTORS® to learn about their journey in commercial real estate—what got them started, where they found challenges as a woman in the field, where they received support and what motivates them now.
BY ALIYAH ROSS, CONTENT MARKETING COORDINATOR
Cindy Chandler – The Shero
Cindy Chandler spent her early years in real estate brokering in Florida and South Carolina. She is now a commercial real estate superwoman in Charlotte, where she is CEO of her brokerage, The Chandler Group.
Her story in the commercial real estate industry began over 30 years ago. Chandler spent part of her career with a company that did apartment development and was looking to expand and add a commercial division. She had been working as a property manager at the time but knew with some training she could launch into the commercial sector. The rest is history. She has now worked for numerous organizations in the areas of investment real estate, strategic planning, management and marketing.
Her career was not short of challenges. Chandler recalls missing out on many social and networking activities due to being the only woman among the guys and not wanting to "ruin it for everyone."  As a woman in commercial, it was not easy being a part of the social scene.
However, despite many challenges, Chandler did have men that were advocates for her.
"I had men behind me who made sure I had a seat at the table and made a point to make sure everyone knew that I was their representative and person, not their gal," she says. This support was crucial to her moving up throughout her career and helped her open many closed doors.
Chandler now serves as an inspiration to many in the field, offering her wisdom to the up-and-coming generation of women in the commercial industry. 
"Decide what you want to do, decide what you can bring to the table, then find somebody to open that door for you. But, once they do, don't keep hanging on. They opened the door, now it's up to you. Take classes to gain new skills and never stop learning," says Chandler.
---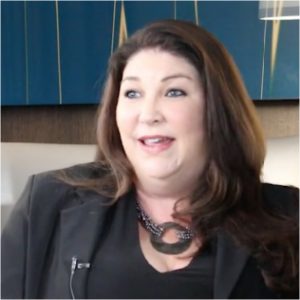 Kelly Stuart – The Fireball
A Raleigh native, Kelly Stuart now practices real estate in Sunset Beach. She started her career in economic development and has worked in many different organizations in North and South Carolina, Ohio and Virginia. However, having to relocate as she advanced in her career became tiring. She longed for something different, which spiraled her transition into commercial real estate.
Stuart started her commercial real estate career doing administrative work for her dad's commercial firm that he operated out of the second floor of his home. While she was a rookie to the commercial industry at the time, all her skills acquired during her economic development tenure came in great use when getting things done in her new role.
Stuart was then hired by one of her father's clients and continued to excel from there. She has more than 20 years of experience specializing in the marketing and promotion of commercial, industrial and residential real estate.
---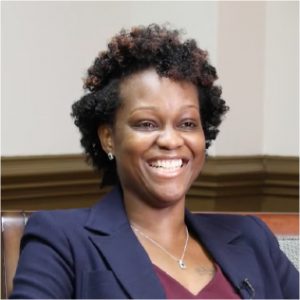 Debbie Gallimore – The Go-Getter
Debbie Gallimore of Raleigh started her career as an investor, leasing properties in Georgia and North Carolina. Then, the 2008 recession hit, causing her to sell most of her investment properties. It was time for a change.
Encouraged by a colleague, Gallimore then pursued her real estate license. She spent some of her time doing residential real estate, but the world of commercial real estate intrigued her. She began attending different commercial real estate networking events to find out what was going on and how she could get involved. This led her to pursue training at the CCIM Institute.
Gallimore faced many challenges and discouragement throughout her career. She recalls being told, "you will never be able to get into that field, it's the good ol' boys club." Thankfully, this only served as fuel to her desire to transition into the commercial sector.
After years of research, training and mentorship, in 2018, Gallimore began her own commercial real estate firm, Gallimore Associates, which is based in Raleigh. While her firm is still in its early stages, she expects to establish her footprint in the commercial real estate industry.

---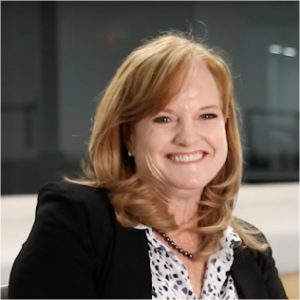 Cindy Christopher – The Hometown Girl
Cindy Christopher has been making waves in the commercial real estate industry for over 30 years. She is the owner of Christopher Commercial, a small boutique commercial real estate firm in downtown Winston-Salem.
Christopher got her start in commercial real estate in the mid-1980s when her brother-in-law, who was a practicing broker in the commercial sector, told her she would be good at it. Christopher took him up on it and began working for a commercial firm in Greensboro. After many years in Greensboro, she then transitioned to a company in Winston-Salem, where she worked 20 years before opening her own firm in 2018.
Christopher recalls there not being many women at all when she began her commercial real estate career in the 1980s, but she is excited to see more women entering the field today.
---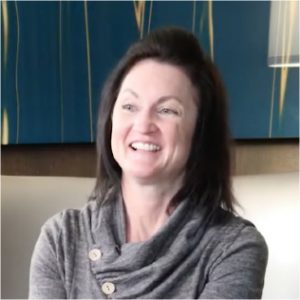 Kelly Ireland – Jill of All Trades
Kelly Ireland of Morrisville does it all. She is not only killing it in commercial real estate, but she also does business in residential real estate and property management. Ireland began her career as an investor doing residential and commercial planning. After 14 years as an investor, she decided to get her broker's license in 2006 so she could share her knowledge of planning, buying and building properties with others.
Early on in her commercial career, Ireland experienced resistance from men thinking women didn't have a place in the industry, but that only motivated her even more to succeed. While there were naysayers, Ireland notes that she also had many supportive cheerleaders to help her get past those barriers. This has impacted her to inspire other women who are looking to find their place in the commercial real estate industry.
---
What's Ahead for Women in Commercial Real Estate?
These women have broken barriers and made a successful career for themselves in the commercial real estate industry. This is only the beginning! We will keep this page updated with extended interviews from these women and more.
 
---