Member Profile: Mike Hege
'Gosh, we're really helping people'
Mike Hege is committed to service and the future of REALTOR® Care Day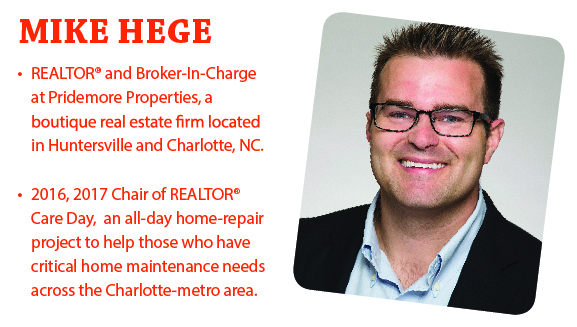 ---
REALTORS® in Charlotte are giving back to the community through the annual REALTOR® Care Day project. The project, which began in 2009, assists local residents living at or under the poverty line with exterior home repairs. Charlotte Regional REALTOR® Mike Hege, has been involved with the project since its inception and chaired the project for the past two years.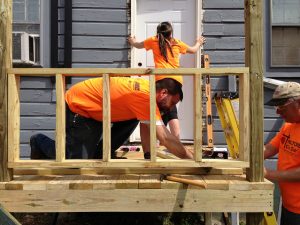 "I originally volunteered, looking for something to give back to the community," he said. "I was on the original development committee and thought, 'Gosh, we're really helping people.'"
When the project first began, it operated in a manner similar to Habitat for Humanity, where volunteers assisted with building a house for one resident or family. In an attempt to help more people in the community, the project later shifted to focus on helping 20-30 people a year, with more minor renovation projects that can be completed in a day.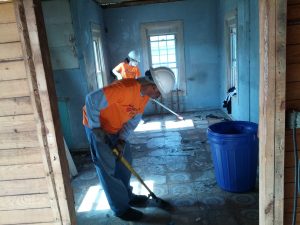 Although chair of the project, Hege credits the success to the committee and volunteers. "The site selection process is lots of site visits, meetings, and sponsorships. These are amazing human beings who give themselves tirelessly. They do it without any furrowing of the brow, so to speak. I'm so grateful that we have such a great group of people to work with. It really turned out great."
This year, the project also facilitated a food drive, which collected several thousand canned goods that were donated to four different food pantries. This part of the project is expected to continue in the future. "We're the wealthiest country in the world, and we've got people starving in our own backyard."
Hege believes that the project, although eight years old, is just getting started. "I have a long-range vision that we could work with NC REALTORS® and the state association. In my mind I think we can lead a legacy that spreads to other counties," he said. "Our group here does good in the community, and it's not just the benevolence of giving back; it's actually tangible.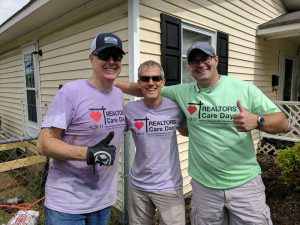 Part of Hege's future plan includes increasing the scale of the projects and continuing to cultivate partnerships, like their current one with Charlotte Mecklenburg Housing Partnership, to make a larger impact. "There's just such a reward factor," he said. "The encouragement it gives to the community is astounding."