48% of respondents state association social forums are important to them (Association Matters, 2013)
Member engagement is the ultimate testament to the value of the benefits and services offered. We measure member engagement as a litmus test to determine how well we are serving members, and we believe members get more from their membership with increased involvement—in committees, diversity programs, social media channels and forums, and community projects. Learn how you can maximize your membership and get engaged here.
Diversity & Inclusion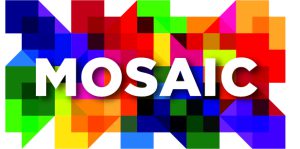 NC REALTORS® is committed to diversity in all facets of the association and with everything we do. That's why we created the MOSAIC campaign. Piece by piece, we're working together to create a beautiful and more complete picture of what diversity and inclusion can do for the real estate industry, our communities in North Carolina and across the globe.
NC REALTORS® Committees
Committees help shape the direction of NC REALTORS® and its policies. Serving on an NC REALTORS® committee furthers your professional development by providing leadership experience, expanding your professional network, and strengthening your ties within the association. What's more, committee members are directly involved in identifying new opportunities, guiding projects, and offering their expertise.
Below is a brief description of current NC REALTORS® committees. Members interested in serving on a committee must submit a committee request form by August 31 each year. Selections will be finalized in November, and members will be notified of their appointment by December 15.
Bylaws Committee: Oversees the NC REALTORS® bylaws that govern the association. (2-year term)
Diversity Committee: Develops programs and recommend policies to help manage risk in the area of housing discrimination and to help provide equal professional services to all. (1-year term)
Image Committee: Anticipates needs and measures the effectiveness of membership communication across all channels, with an emphasis on digital media and engagement. (1-year term)
Legislative Committee: Monitors legislation and agency regulatory issues that affect the real estate industry and builds an effective grass root network to achieve NC REALTORS® legislative and political goals. (2-year term)
Professional Standards Committee: Responsible for promoting REALTOR® adherence to the Code of Ethics and maintaining the Grievance and Professional Standards hearing process. (3-year term)
Risk Management Committee: Identifies current and potential areas of liability to REALTORS® to assist in managing the risks of doing business. (1-year term)
Residential Forms Committee: Reviews and develops the standard residential real estate forms used by REALTORS®. Important Note: Service on the Residential Forms Committee is from July 1 to June 30. This committee may meet up to 8 times a year in Greensboro, thus requiring an extensive time commitment. (1-year term)
REALTOR® Commercial Alliance Forms Committee: Reviews and develops the standard commercial real estate forms used by REALTORS®.  Important Note:  Service on the Commercial Forms Committee is from July 1 to June 30.  If  selected to serve on this Committee, YOUR TERM WILL BEGIN JULY 1, 2023 AND END ON JUNE 30, 2024.  This committee may meet at least 8 times a year  thus requiring an extensive time commitment. (1-year term)
Economic Development Committee: Created with the purpose of assisting local associations and NC REALTORS® in efforts to engage and support with local, statewide and global economic development and business recruitment efforts in North Carolina. Note: Only 3-4 members are appointed each year. Completion of an additional application to determine your specific qualifications in the area of economic development is required—application will be emailed upon receipt of this committee request form. (3-year term)
Global Subcommittee: Designed to make the global real estate market more accessible, profitable, and ethical for NC REALTORS®, the Global Network offers resources, research, a network of experts, and networking opportunities for members practicing or interested in international real estate markets. The subcommittee can have a maximum of 15 members total, and the number of openings may vary from year to year. (2-year term)
NAR Committees
Interested in Serving on an NAR Committee?
Committees help shape the direction of NAR and its policies. If you want your voice to be heard and want to contribute to the decision-making process, NAR's committees are a great forum for debate and discussion. Experience on national committees is beneficial for those interested in seeking a future leadership role.
Visit nar.realtor/committees to explore the types of committees, and familiarize yourself with the process and timeline for the committee selection process. Or, log in to access exclusive tips and resources to guide you in this process.
---
This page contains members-only content. Sign in now »
Awards
Special Awards Program
This page contains members-only content. Sign in now »
---
Follow NC REALTORS®