Champagne Wishes and Caviar Dreams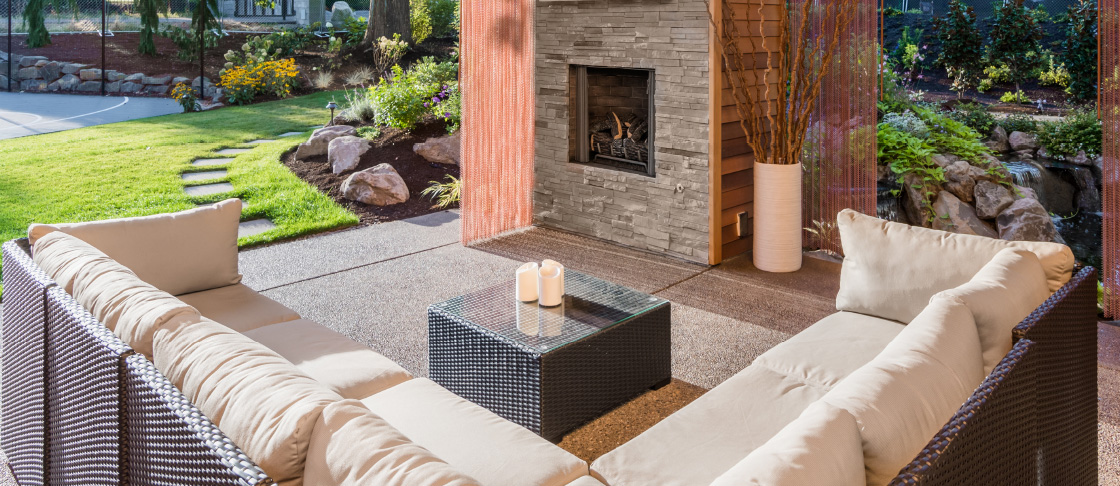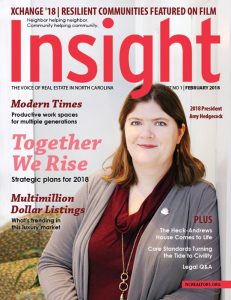 BY: TRACEY GOULD
Most people reading this feature may never know what it means to own or buy and sell a multimillion dollar home. Yet, television and cable programs featuring these luxury properties have been some of the most viewed programs over the past decade—from MTV's Cribs to Million Dollar Listings to Lifestyles of the Rich and Famous. Perhaps their popularity is due to technology making it easier for the common man to live vicariously through the rich and able. Perhaps there's a small piece in each of us that craves a lap of luxury lifestyle.
Aaron Kirman, president of Aaroe Estates and named by the Wall Street Journal as one of the top 20 real estate agents in the country, specializes in multimillion dollar listings in California. He provided some insight on what's trending in this price point across the country. In the event you're in the market for one of these properties or working with clients who are, or if you simply want to dream and add some of these ideas to your vision board, let's dive in.
TECHNOLOGY
One-touch home technology is critical. Homeowners and buyers want the ability to monitor their homes remotely for security reasons—when at home or abroad. The added luxury of being able to control all of the home's electrical, lighting, security, temperature and entry access remotely is a very attractive feature for the high-end buyer.
FLOORPLAN
Extremely open floorplans are a necessity. Gone are the days of formal rooms—even formal living and dining rooms have waned in interest. Great and multipurpose rooms, combining many rooms in one space, are attractive to luxury homeowners and today's buyers. Similarly, large master bedrooms and bathrooms are also in high-demand, reaffirming the desire for homeowners to have ample personal space. On the other hand, home offices have declined in interest and have almost disappeared from all modern, updated multimillion dollar listings. With the rapid advancement of technology, devices stay with the person; therefore, dedicated space to conduct business has become passé.
SPECIALIZED SPACES
While traditional dedicated spaces have gone away, specialty spaces are all the rage. Luxury homeowners demand spaces for their unique habits, interests and hobbies, including wine cellars and wine bars with refrigerators, meditation rooms and health and fitness studios.
OUTDOOR SPACES
Multimillion dollar homes also need to find a way to bring the outdoors in—regardless of the style of home—through patios, glass walls, fireplaces and a variety of entertainment spaces, including pools and water features. This design strategy encourages the open flow of socialization. "Zero and infinity-edge pools, which give the illusion of falling off the horizon, are trending right now," stated Aaron Kirman. "And people still like a lot of glass."
SUSTAINABILITY
A decade ago, sustainability was viewed as a luxury item and optional—too expensive for most individuals and businesses to implement, despite it being the right thing to do for the environment. The upfront investment was simply too steep for the long-term payoff. For multimillion dollar listings, however, sustainability is a must. Incorporating alternative means for lawn maintenance, for example, that doesn't involve high-carbon impact machinery and succulents that can save water in certain environments—particularly those in drought-prone areas or regions known for water rationing—are highly sought-after features.
FURNITURE, FIXTURES, AND EQUIPMENT (FF&E)
One of the biggest differentiators between multimillion dollar listings and all others, aside from the sheer size of the estates, are the high-quality FF&E elements included in the home. Buyers at this price point demand the top-of-the-line, greatest materials and finishes, such as European cabinetry, which can run over $1 million. Buyers only want the best of the best materials in countertops, wood floors, carpeting, etc.—and mostly international materials. Anything less will deter buyers.
---
What Sellers Should do for a Quick Sale
Now that we know what buyers are looking for at this price point, what should sellers do to encourage a quick sale? Kirman encourages sellers to ask themselves, "How should buyers in this demographic live? Make it as perfect as you possibly can." At this price point, every flaw, every blemish, every shortcut and every substandard finish will standout and deter a buyer. Kirman encourages sellers to "pay attention to the details." Of course, at a minimum, the property should be super clean, and Kirman encourages sellers to rent furniture to stage the home in a neutral palette. "Buyers are looking for a curated lifestyle, and staged homes sell faster." Removing all personal effects will help buyers at any price point envision their own life in the home they are touring—multimillion dollar homebuyers are no different.
What Should Buyers Look For?
A skilled buyer in this demographic should first and foremost engage with a REALTOR® who knows the market and is experienced with data and properties in the target price point. Skilled REALTORS® will know the nuances from neighborhood to neighborhood, street to street. If a home has been on the market for a while and isn't selling, a buyer should be asking why? And the REALTOR® will know or get to the bottom of it before an offer is made. Buyers should make sure the minimum requirements are being met from property to property—the dirt, location, etc. Buyers should buy first for the location then filter for the remaining needs. "Don't get the most expensive home on the street; you can always make improvements on a house," recommends Kirman. "Understand that this purchase is an investment, and you should invest in the best location you possibly can." Kirman also suggests to talk to neighbors, hang out in the community and do online research to learn everything you can about a home before an offer is made. "Don't be emotional and fall in love with just any house. Buy a house that's going to make you money in the end and is in the right location. "This is wise advice for a buyer in the market for a home at any price point.
---