Home Prices & Mortgage Rates in North Carolina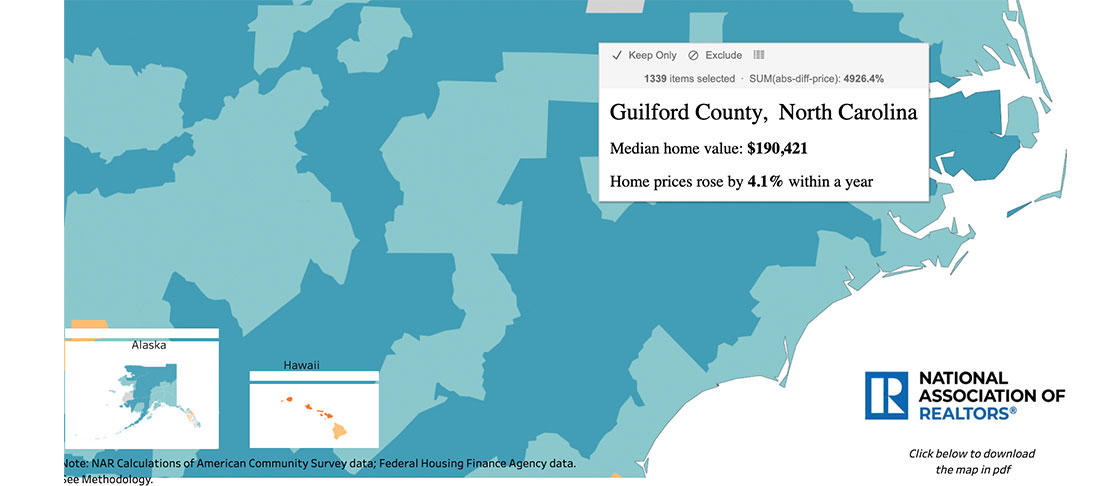 Home prices continue to rise due to the record low housing inventory. However, ultra-low mortgage rates significantly lower the borrowing cost. In fact, mortgage rates have dropped more than 1 percentage point within a year. Specifically, the 30-year fixed rate was 3.73% at the end of 2019 compared to 2.67% at the end of 2020. Thus, although home prices have increased in nearly every county across the country, housing is still more affordable compared to a year earlier. Nevertheless, if home prices continue to rise at this pace, many would-be homebuyers will be priced out of the market.
The National Association of REALTORS® research experts provide quarterly updates on the housing market and affordability across the nation. They recently provided an interactive tool to allow you to look up median home prices, mortgage rates and affordability by county in North Carolina. Check it out at nar.realtor or at the buttons below.
---