How to Write Killer Listing Descriptions
BY LEE NELSON
When Jo Mangum started as a real estate agent in 1993, it took her a long time to write out a listing's description.
"Most agents go through a metamorphous. They first use lots of adjectives to describe things such as the beautiful landscaping," says Mangum, Vice President of  Learning for Century 21 Real Estate in Raleigh. "As I became more successful and more educated, I learned a different technique. Before writing anything, you first  ask, 'Who is buying this house?'"
These days, potential buyers won't read everything on a description. "They are scanners and won't read every detail," she adds. "They read the first few sentences and won't get past that until you pack the description with what is most important to that buyer of the house."
Elizabeth Danziger, President of Worktalk Communications Consulting in Los Angeles for 34 years, offers customized writing training targeted to many different  organizations.
"It's all about helping people do their marketing and writing more effectively," she says. "The biggest mistake in my experience in all written communication is that  people do not focus on the reader. They write what's important to them and not to their reader."
For instance, for REALTORS®, she suggests really thinking about what potential buyers care about.
Listing descriptions should give the readers a vision or picture of what life will be like once they purchase this home instead of the nuts and bolts.
"Instead of saying, four-bedroom home, talk about relaxing in your beautiful back yard," she states.
Another way agents should change their writing style includes adding more verbs and more action. Adjectives can be useful, but also overused.
"Don't just make a grocery list of things in the house. Use your verbs. Verbs can be magical," Danziger remarks.
For instance, instead of writing, "a big back yard," say, "Enjoy watching your children running and playing in the spacious back yard" or "Relax with your glass of wine on the shaded patio as you view the sun setting each evening."
"Poor writing means lost money, time, productivity and good will," she states on her website.
Today's Buyer is Different
With the low inventory, low interest rates and the pandemic, so many people are buying a home sight unseen throughout the state.
"You need to put emphasis on your house being everything to that buyer, like having a home office," Mangum states. "You should talk about separate office quarters —something we never worried about before the pandemic. The common denominator today is that we are selling lifestyle versus features."
Sure, the buyer wants a great kitchen, great main bedroom and bathroom, plus other things. But they also want a place for their kids to do schoolwork undisturbed  and a place to entertain or staycation at home.
Many families or even single people decided when they were hunkering down for months that they needed more room to spread out. They wanted a yard, patio or  balcony to escape the house and to entertain when they could. They wanted one or two home offices, where their children could do homeschooling, and they could  work online. Some even wanted bigger kitchens because the pandemic forced them to cook a lot more.
"My job is to look at the neighborhoods and get more information about who these people are," Mangum says.
Details and Professional Photos Still Remain Important to Buyers
Pam Webb started as a REALTOR® in 2014. She began selling mostly foreclosures and helping buyers. "Things have changed so much in those short, seven  years," she adds.
"It seemed like we became a seller's market overnight. And it's getting more and more competitive over time," says Webb, REALTOR® at San Byrd REALTORS® in  Archdale. She also serves as President of the High Point Regional Association of REALTORS®.
When Webb first got into real estate, she used to measure her sellers' homes by herself and do the photography. But using professional photographers has added so much value to her descriptions and to capture lookers online.
"I now put on the top of the description if it's in a USDA financing area or other desirable information. Then, I talk about what stands out to me or what the owners  love the most about the house," she adds.
Webb then expands on the listing by commenting on highlights such as a new HVAC system, the type of countertops, or anything that really grabs someone's attention if they walked inside the property.
It amazes her that some agents put no remarks in their listings. Even though it's a hot market, Webb still tries to include things that are important or special about the home. She also recognizes that some REALTORS® feel they don't need a professional photographer anymore because the house will sell anyways.
"But I feel that this makes me a better agent and truly does look more professional on the websites. Plus, it excites the sellers that the agent took pride in their  home," she states.
"I always type my listings in capital letters. It's not like it is screaming at you. It's just bold and always gets attention. I also type in all the room sizes. Some agents  don't take the time to put the measurements in," she says.
A new field available on the MLS specifically asks if the primary bedroom is on the main level. Webb always tries to fill in that field.
"I can normally put a listing together from start to finish in an hour," she adds.
---
Here are some suggestions from professionals on how to write better listing descriptions: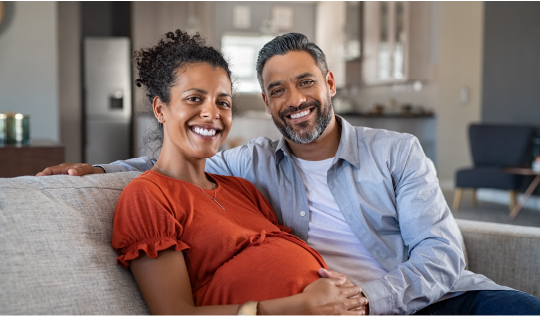 Measure, measure, measure >
"Add in the dimensions of each room to the listing to help the potential buyers understand how it all fits together," Webb adds. If you can get your photographer and  video person to make a dollhouse image of the space with the 3D camera, that also emphasizes how rooms flow into each other.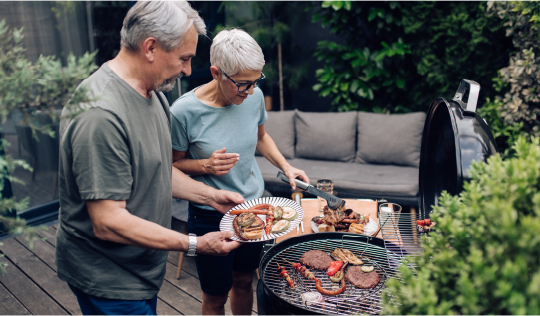 Include details about the neighborhood >
"Are there ten amazing restaurants two blocks away? Tell the buyers about that, too" says Webb.
< Go back to the house and walk around
Figure out who will be interested in buying the house— an empty nester, a family or a young, urban professional. "You have to get more granular on who will be living in this house," Mangum says. "There's always a primary customer." Then, write the listing for that person.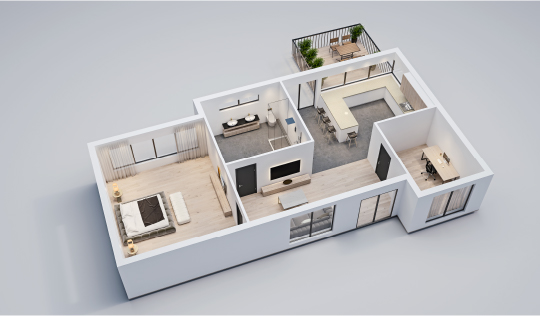 < Tell a story
Basic, dry information can bore the reader instantly. Add something sparkling in a storytelling style. "Add meaningful, compelling narrative about the lifestyle  someone could have if they lived there," Danziger remarks.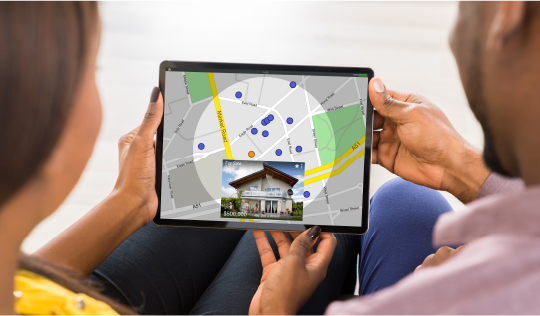 < Research the National Association of REALTORS® Buyer and Seller Profile report every year
"It often tells you what buyers are looking for and gives you trends on different agent groups," Mangum explains. "Once I discovered that 15 years ago, I found that I  got more crafted and strategic in selling a house."
Lee Nelson is a freelance journalist from the Chicago area. She has written for Yahoo! Homes, TravelNursing.org, MyMortgageInsider.com and REALTOR®  Magazine. She also writes a bi-monthly blog on Unigo.com.