#MemberMonday – Lizz Baxter
Welcome to #MemberMonday, a feature that spotlights of our epic NC REALTORS®. This week's member is Lizz Baxter!
---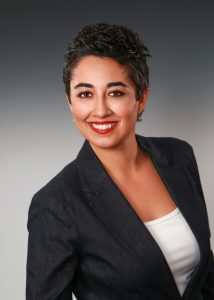 Name: Lizz Baxter
Hometown: North Platte, NE
Current location: Charlotte,NC
Title: Broker/REALTOR®
Number of years in the industry: 3 years
---
Why I love what I do:I am a people person by nature and enjoy connecting and working together for a greater purpose.
What I'm most proud of in my career: In 2018, I received the local Rising Star award. A year earlier I had written it down as a goal and when I was nominated by my BIC I was overjoyed. 40 agents of over 15K agents celebrated our hard work by sharing each other's company while overlooking the city!
Why I'm a member of NC REALTORS®: The REALTOR® name is held in high regard and is synonymous with becoming a real estate agent. Membership and credibility are necessary for the real estate industry.
Fun facts about me: US Army Combat Veteran | International Adventurer of 35 countries |  Can fold a fitted sheet! #skills
---