#MemberMonday: Lou Jewell
Welcome to #MemberMonday, a feature that spotlights of our epic NC REALTORS®. This week's member is Lou Jewell!
---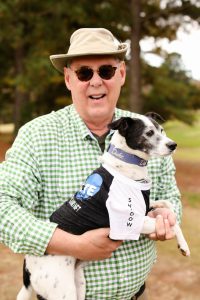 Name: Lou Jewell, ALC
Hometown: Charlotte
Current location: Pilot Mountain
Title: Broker/Instructor
Number of years in the industry: 26
---
Why I love what I do: As the only Land instructor with the only Land 4 Hour C.E. class in North Carolina, I love to share with agents all the issues and aspects involved in Land Brokerage. For my clients, I also love to educate them on their Land Investment and show them how to make money and also how to liquidate their investment.
Favorite work story: Having the Charlotte Commercial board invite me to teach in one class 98 of their agents or about 10% of their membership. It was a very dynamic class and very rewarding to see so many agents' interest in Land Education.
What I'm most proud of in my career: Being a REALTOR® by far. Broadcasting over 80 one hour radio shows nationwide on WKTE 1090 AM www.letstalkland.net Providing FREE Land Education to all those who may benefit, especially REALTORS® who do not have a source for Land Education nationwide.
Why I'm a member of NC REALTORS®: The benefits, comradery, and challenges we all share makes us the best of the best. Our staff if by far the number one.
Fun facts about me: I have not worked one day since becoming a REALTOR® because I truly love what I do.
What made you decide to become a member of NC REALTORS®? Our office required we join. Glad they did.