Remembering Past President James A. "Jimmie" Basinger, Jr.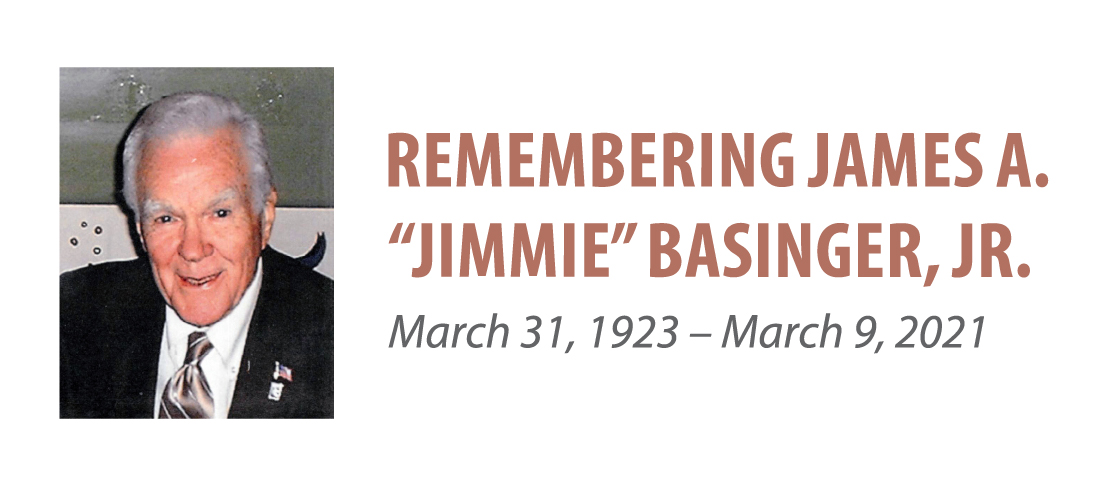 March 31, 1923 – March 9, 2021
James A. "Jimmie" Basinger, Jr., 1988 NC REALTORS® Past President, passed away on March 9, 2021, at the age of 97.
In 1961, Jimmie joined his father's firm, Basinger Realty, and quickly became a top producer in Charlotte. He lead the local MLS in sales for several years in the early 1960s. Jimmie served as president of Canopy REALTOR® Association (formerly named Charlotte Regional REALTOR® Association) in 1969. In 1974, he was recognized for his service at the local level by being named Charlotte's REALTOR® of the Year and received the NC REALTORS® Regional Service Award for his contributions to the real estate industry in the Charlotte region. In 1991, Jimmie received the REALTOR® of the Year award at NC REALTORS®. In addition to local and state-level contributions, Jimmie served as a director for the National Association of REALTORS®.
His love of the real estate profession and unwavering desire to serve others in a kind and gracious manner endeared him to everyone who had the opportunity to know and work with him. Jimmie was renowned for his wonderful and never-ending stories and jokes.
---