Tony Harrington Selected for NAR's Leadership Academy Class of 2022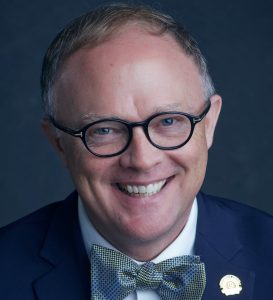 NC REALTORS® is proud to announce that member Tony Harrington, Owner and Broker-In-Charge of The Property Shop in Wilmington, has been selected for the National Association of REALTORS® Leadership Academy Class of 2022. He will join a class of 19 other REALTORS® from across the country to learn the inner workings of NAR and gain key insights that will prepare them to serve in prominent committee roles and leadership positions at every level of the association.
"NAR's Leadership Academy allows our volunteer leaders to develop the skills and gain the experiences they'll need as they represent Realtors® and work to secure a better future for American real estate," said 2022 NAR President Leslie Rouda Smith. "This Academy helps us solidify NAR's successful and long-standing volunteer leadership structure, and it prepares our next generation of leaders to make positive, lasting changes to the industry we love."
Congratulations, Tony!