Working with Divorcing Couples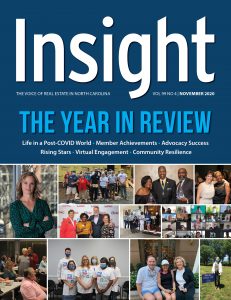 BY LEE NELSON
A couple filed for divorce, and both of them stopped paying their bills. The house was heading for foreclosure.
As their REALTOR®, Jon Heath got in touch with the lender every day to keep them current with the house sale. He finally got a contract on the house, but the wife didn't want to sign it.
"She felt the husband owed her more money in the overall settlement," says Heath, an agent at ReSo Realty in Apex, N.C. He also is a Certified Divorce Real Estate Expert (CDRE™). "I kept telling her that this is about the house. The equity from the sale would have netted both of them $30,000. I asked her if she was willing to let go of $30,000."
Two days later, Heath's client agreed that she didn't want to lose the money. Being a REALTOR® to divorcing or already divorced couples can be rewarding and uplifting, but it also might involve twists and turns you didn't expect.
It's Not For The Faint Of Heart
For many years, Laurel Starks has served as a court-appointed REALTOR® for some of the nastiest divorce cases. They include incarcerations, restraining orders, suicides and attempted murders.
"It's messy, and it's sad," says Starks, founder of Ilumni Institute (formerly the Divorce Real Estate Institute, LLC) in Rancho Cucamonga, California. She is also known for leading the Starks Realty Group of Keller Williams and authoring the book, The House Matters.
"I even had a case where the husband assaulted the wife's attorney. This is what you get when you work in this field of divorce real estate," she explains.
But not every divorce case brings such horror or pain. You end up helping people during some of the worst days of their lives. Decisions get complicated. Emotions run hot and cold. But in the end, you help them move on to the next chapters of their lives.
Starks' organization specializes in divorce real estate training and issues the CDRE™ certification. Agents such as Heath, divorce attorneys and judges from across the country are being educated about the complicated real estate components of divorce.
"The emotions of a failed marriage can involve everything, including anger, fear, sadness, numbness and elation. As a REALTOR® of a splitting couple, you learn to understand that you will be met with a fight, flight or freeze response," says Starks.
"We must recognize the magnitude that the sale of the house has on a family and acknowledge the trembling fear that drives much of the emotion we face with our clients," she emphasizes. "Don't overwhelm them with a laundry list of stuff to do, thinking you've done your job. Give them baby steps."
Stay Neutral Throughout The Process
Each party sets their perception of what transpired. Their perception is just that—their perception. You, as the third, neutral party, accept and listen to both sides. "Neutrality is one of the biggest things," Starks emphasizes.
Starks preaches in her classes that you cannot take sides in the divorce, even though it's very easy to do so. Most likely, one person in the couple will always be nicer, smarter, more cordial or more respectful.
Starks did end up falling for the supposed victim in a divorce case once. The woman told her the husband always controlled the money and hid it from her. Starks' client went on to fabricate stories about his abusiveness to her and the children.
"She was trembling and in tears," Starks says. "I felt so horrible for her."
But later on, Starks found out the woman turned out to be the nightmare and made up the stories.
"You might be dealing with narcissistic personalities, substance abuse, restraining orders and more," she states. "But you remain neutral. You can't become the advocate for one side or you've lost it."
The Legalese Of It All
"The subject of divorces and separations for REALTORS® can be complex," says Will Martin, general counsel for NC REALTORS® and manager at Martin & Gifford, PLLC in Winston-Salem, N.C. He and his two partners answer questions involving divorcing clients a fair amount on the REALTORS® Legal Hotline.
Here are a few things REALTORS® should understand and know about situations:
As a general rule of thumb, when it comes to selling property, a spouse whose name is not on the deed still needs to be involved in the process.
If someone buys property in their own name alone, either before or after they are married, the nonowner spouse must be involved in the paperwork if the spouse who owns it later decides to sell it. "The non-owner spouse has certain potential inheritance rights arising out of the marriage," Martin says. But having that other spouse sign the listing agreement, the sales contract and the deed has nothing to do with the division of proceeds of the sale of the property. "It is to release the inheritance rights they have so the spouse who owns the property can convey 'good' title under the Real Property Laws," he adds. "Once divorced, that person wouldn't have any inheritance rights under the law."
If the property is jointly owned and the divorce is amicable, one of them can give the other power of attorney to authorize the broker to deal with just one of them with making mundane decisions in connection with the transaction. "Not all divorces are acrimonious," Martin says.
If the property is owned by one spouse and the divorce is amicable, a free trader agreement would give the owner spouse the right to sell the property without the involvement of the non-owner spouse. A free trader agreement is, in basic terms, a document prepared for the purposes of waiving each spouse's rights as to real estate and creating a right to buy and sell real estate independent of the other. This can be done in a premarital agreement, antenuptial agreement, or a separation agreement. "If someone says they have such an agreement, I would strongly encourage the broker to have a real estate attorney to look it over," Martin says. "Don't assume you can do this deal without the husband or wife being involved in the process."
From Minister To REALTOR®
Heath has been married 45 years, and he served as a minister for more than 30 years. Through his church, he sponsored and facilitated a faith-based program called Divorce Care. It helps people understand the emotional stresses they are going through are normal.
"The sessions delve into finances, but not heavily into real estate," he says. So, when he decided to get into real estate, he began to understand that he needed more knowledge of the divorce process to help couples selling or buying homes during this crisis in their lives.
He turned to Starks' program to grasp the language of the law and how lawyers' process. After earning his CDRE™, he worked with a couple. The wife, in particular, didn't really know what to do next. She wanted to keep the house for stability for the three children.
"I had every indication that the man was going to be a good man and provide for the family," he adds.
After a failed meeting with a lender who knew nothing about divorces, the wife was able to talk with a divorce lending professional, whom Heath had found. The lender showed her ways she could keep the house financially.
"That is my first goal with every client. If one of them wants to keep the house, let's see if we can get that done," Heath explains.
Just a few months ago, that woman called him and said, "If I'm thinking someday that I want to sell this house and do something different, you will be the first person I call."
"That is something that agents don't understand. They look at divorcing couples as an opportunity for a listing right away. It's more than that," he states. "You are meeting people at such a crisis level. Whatever you can do to bring civility and that trust factor, it means a lot."
Pandemic Might Cause A Jump In Divorces
According to the American Psychological Association, about 40 to 50 percent of married couples in the United States divorce, and the divorce rate for subsequent marriages is even higher.
"When those divorcing couples need or want to sell the family home, 50 percent of those divorce listings fail to sell with the first REALTOR® that is hired," Starks says. "Many agents just don't understand how to handle the volatility, emotions and complications that can happen."
A jump in the number of divorces could happen this year and next because couples who were already on shaky ground before COVID are now quarantining together.
"The situation of COVID has shone a spotlight onto the strengths and weaknesses of marriage," she says. "The family law community is expecting a surge in filings as courts begin to open up more."
Starks talks with many family and divorce attorneys throughout the country. They believe that the extra pressures of losing jobs or wages plus staying home all day and all night with the kids can push people over the edge. Their regular routines—which sometimes included ignoring the marital problems—have gone into a tailspin.
"Selling the family home during a divorce only magnifies stress for everyone," Heath says. "And with the pandemic, couples who are on the edge of disaster might decide that sticking it out any longer would be harmful to themselves, their kids and their lives."
Heath admits that in regular real estate, there are usually at least three minefields that happen throughout the process.
"Rarely do things go without hitches. But in divorce real estate, you have at least a dozen minefields before you even get started."
---
5 Tips For Being A Good REALTOR® for Divorcing Clients:
Show No Bias
"You have to make sure you don't have any appearances of bias," Heath says. "If I have a conversation with one spouse, I need to have the same conversation with the other one. If I email one spouse, I must email the other one right away—not in a day or two."
Reduce Messages To Their Attorneys
"Don't send all your communications to their lawyers because lawyers cost them money, and some of your clients don't have any money," Starks adds. "Pick and choose the most important information they should receive."
Learn The Lawyer World
If you are going to be successful in dealing with divorce, you will need to earn the respect of attorneys by being a resource to them. Heath adds, "It is a highly professional world. Be honest with them. Remain credible. They are in law to do law. They aren't in law to do real estate."
Be Conscious Of Your Own Welfare
"When you are stepping into the middle of litigation or an emotional setting, you are stepping into a real estate war zone," Starks says. "It is purposeful work, but you must be very comfortable to be in conflict. I take a lot of spa days. Good self-care is important, too."
Validate Your Clients
"When dealing with high conflict, the people in it are not hearing you or listening to you," Heath states. "Express an understanding for what they are feeling. If there's something you need them to do, communicate with them like it's their idea. You then have the capacity to negotiate and get them in agreement."
---
Lee Nelson is a freelance journalist from the Chicago area. She has written for Yahoo! Homes, TravelNursing.org, MyMortgageInsider.com and REALTOR® Magazine. She also writes a bi-monthly blog on Unigo.com.