A Day in the Life of Mortgage Lenders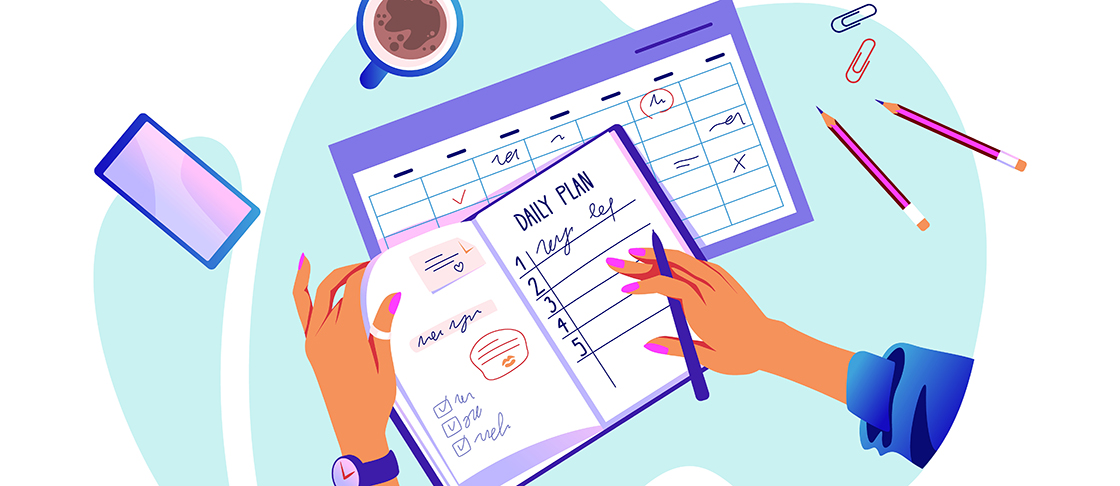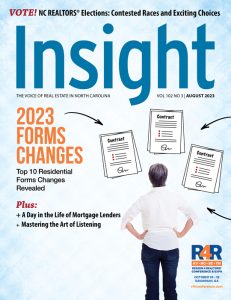 BY LEE NELSON
The pandemic has not only caused a frenzy among real estate professionals, but it has also significantly impacted mortgage  lenders. Despite rising interest rates and a limited inventory,  mortgage lenders find themselves immersed in a fast-paced  environment, with constant calls and emails all day (and night)  long.
Understanding what they continue to deal with can be eye-Opening. What has changed in their work load, their home lives and their clients? We asked two experienced loan officers questions to see what the lending  world and those in it are experiencing nowadays since their industry is so tied to agents. Here  are their stories:
Chrystal Searcy, a mortgage loan advisor and branch manager at Homestar Financial  corporation in Shelby, previously worked as an agent for six years in Rutherfordton before the  housing market crash in 2008. When real estate took a downturn, she found a job in the  mortgage department of a local bank.
"I learned how to process a loan and how to prepare closing packages for attorney offices," she  states. "I never realized there were so many moving parts to getting a mortgage."
Despite her career shift, Searcy maintains an agent-like schedule to ensure she is available for  her real estate partners during evenings and weekends when they are busiest. Her guiding  principle remains "Mortgages are people, not paper," acknowledging the emotional aspect of  purchasing a home for both agents and lenders.
As a mortgage loan advisor, she learns things about a borrower that perhaps they haven't  shared with their real estate agent. So, when she tells the agent their client can't go with  conventional financing, they need to trust her that there is a reason – such as low credit score,  too much debt, prior bankruptcy, etc.
Searcy's day begins at 6:30 a.m., allowing her quiet time with a cup of coffee and a devotional.  She creates a daily to-do list, prioritizing tasks based on their importance. Upon arriving at the  office, she addresses the numerous emails, texts and voicemails that require her attention. Like real estate professionals, Searcy has been significantly affected by the shortage of housing  inventory, which poses a major challenge to her business. Many clients are preapproved for  home purchases, but the limited availability of listings complicates the process.
When Searcy needs to convey disappointing news regarding mortgage qualification, she  provides clients with suggestions for future purchases, such as paying down debt, increasing  their down payment or resolving outstanding collections.
"I don't want them to think that a no today is a no for tomorrow," she emphasizes.
To alleviate stress from her busy days at the office, Searcy finds solace in conversations with  her group of female friends, who provide a supportive outlet. She also relies on her family.
"Every weekend, I spend an evening with the whole family – husband, daughters, sons-in-law,  and grandkids. Our house goes from a meal for two to a meal for 10. My family keeps me  grounded and helps me focus on what's important," she states.
---
Nina Karras, a loan officer at Advantage Lending in Raleigh, handles a minimum of 200 emails,  texts and phone calls on most days. These inquiries range from loan applications to general  questions about mortgages. In addition to client scheduling, consultations and closings, Karras  often finds herself providing support to REALTORS® and addressing clients' anxieties and  concerns.
Through all of this, she strives to remember her own excitement and worries when she  purchased her first home, a time when she had little understanding of the mortgage industry.  Reflecting on her initial home buying experience, Karras recalls the mix of excitement and  anxiety that accompanies the process.
"I was so stressed and worried back then because you want so much to own that home," she  remembers. "But you're also excited at the same time."
Karras typically wakes up around 7 a.m. and promptly checks her emails, responding as  necessary. Depending on her schedule, she either works from home for the entire day or heads to the office by mid-morning. Her office is situated within a Coldwell Banker real estate office.  She attends weekly real estate meetings, where she engages with agents and discusses topics  such as market trends and loan-related changes relevant to their business.
"I end up sitting in the office, and people come in all day asking questions that they are working  through with clients and their loans," she adds. "Some days, I drink a lot of coffee."
Being located within a real estate brokerage does not guarantee referrals or clients from the  agents. Karras emphasizes the need to network, maintain relationships and keep in touch to  generate referrals. While she does receive referrals from past clients, the majority of her  business comes from the REALTOR® relationships she has built over the years.
"To get clients means meeting people for lunch, calling people and keeping in touch. That's the  only way to get referrals. I do get referrals from past clients, but most come from the  REALTOR® relationships I have built through the years. It's a lot of pressure."
Karras generally works at the office until 3 p.m., takes a lunch break, and then continues  working from home for a few more hours. If there are no specific prequalification calls, she  dedicates an hour to practicing yoga, a stress-relieving activity she discovered four years ago.
"It's fantastic. You have to do it in this business because it's constantly changing, and you are  constantly on," she admits.
Karras often receives urgent calls from desperate REALTORS® who have been house hunting  with clients for days. With low housing inventory, homebuyers need to make swift decisions  when submitting offers.
"I have to figure out if they will qualify for the loan quickly. It's all about knowing the guidelines  for all of the types of loans and making those decisions by 8 p.m. that night," she adds.
As a loan officer, Karras continues to grapple with helping clients navigate higher interest rates,  increased home prices and limited inventory. Despite close monitoring, housing prices have yet  to decrease. Karras believes the pandemic has permanently altered the real estate and lending  industries. While the market was incredibly busy before, with everyone eager to purchase or  refinance, she considers the current situation more stressful due to the scarcity of available  properties.
"I end up working with them for months and months without them finding a home. Some give up until the next year. Buyers are unwilling to pay way over the asking price like they were before  and not willing to waive contingencies. It's a tougher time."
---