Virtual | Enhance Your Negotiation Skills with Mediation Training!
November 29
@
9:00 am
–
November 30
@
5:00 pm
Are you looking to become a more adept negotiator and effectively guide your clients towards better deals?  This training, led by Instructor Stephanie Walker, is designed to equip you with essential mediation techniques and skills.  The course focuses on the REALTOR Mediation Model, enabling you to resolve disputes within the REALTOR organization, workplace, with agents, clients, and even in personal relationships.
Whether you aspire to mediate conflicts, seek tips for handling office disputes, or simply want to become a more effective negotiator, this training is tailored for you.  It's also beneficial for those dealing with various groups, such as church organizations, youth sports, clubs and family dynamics.
Join us to become a more proficient negotiator and mediator.
This course is limited to 45 participants.
---
This class provides the following credit: 4 hours of CE
Price (with CE): $50.00
Price (without CE): $75.00
---
Presented by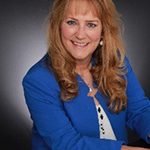 Stephanie Walker
Owner/President
Stephanie Walker & Associates
Stephanie has been in the real estate business for more than 3 decades. Stephanie holds a number of NAR Designations and is trained in both REALTOR® and Superior Court Mediation. She is a past President of both the Outer Banks Association of REALTORS® and the North Carolina Association of REALTORS®.  In 2016, Stephanie was honored as the NC REALTORS® REALTOR® of the Year.
Attendees remark that sessions with Stephanie are enjoyable and full of real world examples that are relevant to the issues they face on a daily basis.  She has found a way to make Ethics fun!
Cancellations: Cancellations may be processed online and will be accepted up to one (1) business day preceding each course. Course registration less a cancellation fee may apply. Refunds will not be granted to no-shows or last minute cancellations.
To cancel a class: Login to the NC REALTORS® website, Go to "View full Calendar", Select the course you wish to cancel, Select Cancel
NCR reserves the right to cancel/change any course at any time. If a course is canceled, you will be notified as soon as possible. You will receive either a full refund or, if rescheduled, you may transfer to the new date. NCR is not responsible for any out-of-pocket expenses (lodging, airfare, etc.) you may incur when a course is canceled or rescheduled.
Photography waiver: Portions of this course may be photographed, or audio/video recorded for various purposes, including reporting/promotion. By registering, you agree that NCR and/or anyone acting on their behalf may photograph or record by audio/video your attendance and involvement in any portion of the course. Furthermore, you agree that the NCR may use these photographs and/or recordings without additional approval or permission and without compensation.