Virtual | 2023 Ombudsman Training
December 1
@
9:00 am
–
1:00 pm
This half-day virtual learning program, offered for free to NC REALTORS® members and instructed by Stephanie Walker, focuses on Ombudsmen as an informal dispute resolution tool.  It facilitates open communication among REALTORS®, clients and other real estate professionals, primarily conducted over the phone and not in person.
NC REALTORS® has designed this training program to meet NAR requirements, enhancing communications and initial problem-solving skills at the local level to potentially reduce ethics complaints.
---
Price: Complimentary
---
Presented by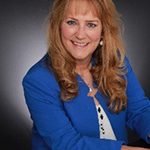 Stephanie Walker
Owner/President
Stephanie Walker & Associates
Stephanie has been in the real estate business for more than 3 decades. Stephanie holds a number of NAR Designations and is trained in both REALTOR® and Superior Court Mediation. She is a past President of both the Outer Banks Association of REALTORS® and the North Carolina Association of REALTORS®.  In 2016, Stephanie was honored as the NC REALTORS® REALTOR® of the Year.
Attendees remark that sessions with Stephanie are enjoyable and full of real world examples that are relevant to the issues they face on a daily basis.  She has found a way to make Ethics fun!
Cancellations: Cancellations may be processed online and will be accepted up to one (1) business day preceding each course. Course registration less a cancellation fee may apply. Refunds will not be granted to no-shows or last minute cancellations.
To cancel a class: Login to the NC REALTORS® website, Go to "View full Calendar", Select the course you wish to cancel, Select Cancel
NCR reserves the right to cancel/change any course at any time. If a course is canceled, you will be notified as soon as possible. You will receive either a full refund or, if rescheduled, you may transfer to the new date. NCR is not responsible for any out-of-pocket expenses (lodging, airfare, etc.) you may incur when a course is canceled or rescheduled.
Photography waiver: Portions of this course may be photographed, or audio/video recorded for various purposes, including reporting/promotion. By registering, you agree that NCR and/or anyone acting on their behalf may photograph or record by audio/video your attendance and involvement in any portion of the course. Furthermore, you agree that the NCR may use these photographs and/or recordings without additional approval or permission and without compensation.