Virtual | Certified International Property Specialist (CIPS)
August 22
@
9:00 am
–
4:00 pm
Day 5 of 5
Member & Non-Member Fee: $350.00 
Audit Fee (For CIPS Designees Only): $100.00
Unlock a world of real estate opportunities with the Certified International Property Specialist (CIPS) designation. Whether you're targeting international buyers, catering to foreign-born residents, or seeking to invest overseas, the CIPS designation equips you with the knowledge, research, network, and tools to globalize and expand your business.
Join our 2023 offering, a virtual five-day program in August (14, 15, 17, 21, &, 22), where you'll delve into crucial elements of international transactions. From currency and exchange rates to cultural exchange factors, regional market conditions, investment performance, and tax and legal issues, you'll gain invaluable expertise.
This class is open to U.S. and non-U.S. practitioners, lenders, developers, and association executives, the CIPS education offers wide-ranging benefits. Enjoy CIPS Network membership privileges, including: access to international marketing and research services, and peer events, expand your real estate reach, learn unique marketing strategies, and unleash your production potential.
Embrace the world of global real estate with the CIPS designation.
*At Home With Diversity can be substituted for one of the three elective days. 
Please note: If you are not an NC REALTORS® member, please click the register button and create a free account on the next page.
---
Presented by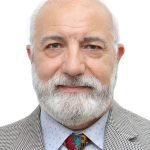 Aldo Iemma
Aldo Iemma has over 30 years experience as an educator and a real estate broker. A graduate on the City University of New York (CUNY), he holds a BA in Romance Languages (French, Italian and Spanish), an MA in Teaching English as a Second Language(TESL) another MA in Hispanic Culture and Civilization from NYU/ Universidad de Salamanca, Spain, and a PD in Administration and Supervision from CUNY.
In 1986 he received his Real Estate salesperson license and in 1989 his Real Estate Broker license and opened his own company. Today he still runs the same company, Empire State Realty Group. He is a member of Brooklyn, Staten Island and Long Island Boards as well as a member of REBNY. He serves on Local, State and National Committees. Because of his academic background, he has an interest and a passion for Global Real Estate. He has been NAR's Global Ambassador to Belize, Costa Rica and Panama as well as Nicaragua. He strongly believes that "the next level" can be reached through education.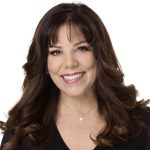 Samira Easton
After many years working in international development and higher education, Samira Easton became a licensed real estate professional in July 2017. She is currently a Broker Associate with the Venice office of Premier Sotheby's International Realty.
Born in Beirut, Samira lived most of her life in Lebanon, Saudi Arabia, Libya, and Italy. She has traveled extensively and speaks several languages, including French, Italian, Arabic and Spanish. In addition to a B.A. in Foreign Affairs from the University of Virginia, Samira earned an MS in Conflict Analysis and Resolution from George Mason University.
Samira has always valued education and she thrives when she is in a learning environment. She has years of experience working in real estate, a Broker's license, as well as previous experience in a classroom setting. Moreover, she has a strong understanding of real estate markets, law, and contracts, good public speaking skills and the ability to communicate with people from diverse cultural backgrounds. For her, teaching is a mission and a way of serving her REALTOR® community, helping others better understand the subject matter that she has mastered, "When I teach, I give back to the REALTOR® community. And that to me, is priceless."
Cancellations: Cancellations may be processed online and will be accepted up to one (1) business day preceding each course. Course registration less a cancellation fee may apply. Refunds will not be granted to no-shows or last minute cancellations.
To cancel a class: Login to the NC REALTORS® website, Go to "View full Calendar", Select the course you wish to cancel, Select Cancel
NCR reserves the right to cancel/change any course at any time. If a course is canceled, you will be notified as soon as possible. You will receive either a full refund or, if rescheduled, you may transfer to the new date. NCR is not responsible for any out-of-pocket expenses (lodging, airfare, etc.) you may incur when a course is canceled or rescheduled.
Photography waiver: Portions of this course may be photographed, or audio/video recorded for various purposes, including reporting/promotion. By registering, you agree that NCR and/or anyone acting on their behalf may photograph or record by audio/video your attendance and involvement in any portion of the course. Furthermore, you agree that the NCR may use these photographs and/or recordings without additional approval or permission and without compensation.