In-Person | CE at Sea
February 24, 2024
–
March 2, 2024
Set sail with NC REALTORS® on one of the most amazing cruise ships for our annual CE at Sea educational adventure, February 24 – March 2, 2024.
Not only will you explore the Caribbean with your NC REALTORS® colleagues, but you'll also get the unique opportunity to complete your 2024 Continuing Education at sea with instructor Mark Saunders.
---
Presented by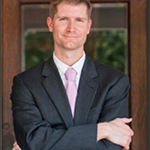 Mark Saunders
Mark has become known throughout NC as the "Technology Guru". He has incorporated an emphasis on digital technology and 21st century communication into his multiple companies.
While working with clients to buy, sell or rent their homes, he realized how important it was for a REALTOR® to stay informed of the latest technology and use the tools available to their best advantage.  He has turned that passion for technology into educational seminars for REALTORS®, understanding that by helping others succeed, it will bring greater success to the entire profession.
Cancellations: Cancellations may be processed online and will be accepted up to one (1) business day preceding each course. Course registration less a cancellation fee may apply. Refunds will not be granted to no-shows or last minute cancellations.
To cancel a class: Login to the NC REALTORS® website, Go to "View full Calendar", Select the course you wish to cancel, Select Cancel
NCR reserves the right to cancel/change any course at any time. If a course is canceled, you will be notified as soon as possible. You will receive either a full refund or, if rescheduled, you may transfer to the new date. NCR is not responsible for any out-of-pocket expenses (lodging, airfare, etc.) you may incur when a course is canceled or rescheduled.
Photography waiver: Portions of this course may be photographed, or audio/video recorded for various purposes, including reporting/promotion. By registering, you agree that NCR and/or anyone acting on their behalf may photograph or record by audio/video your attendance and involvement in any portion of the course. Furthermore, you agree that the NCR may use these photographs and/or recordings without additional approval or permission and without compensation.