July 2023 NC Housing Report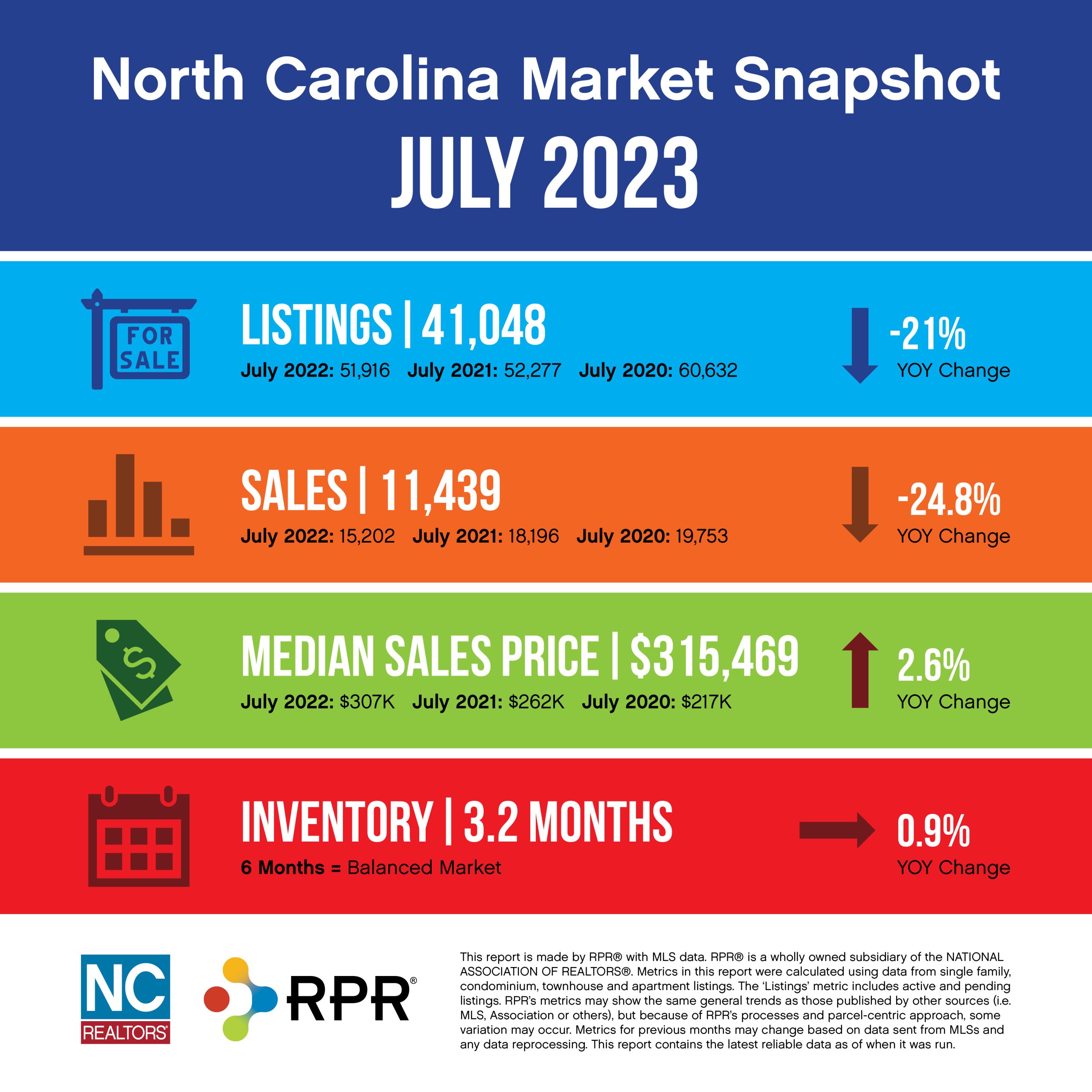 July continued a consistent theme for 2023. While new listings were up slightly from June, they are down significantly from 2023 (-21%). That's the driver in the similar reduction in sales (-24.8%). If there aren't homes available, then they can't be sold.
Notably, while demand has cooled a bit from the frenetic pace post-pandemic, it still remains strong. There is pent-up demand in NC and we continue to attract many new residents from other, higher-cost, states. The high demand is why prices continue to rise (+2.6%) despite the lower number of homes being sold.
The rate of price increase has moderated quite a bit from the double-digit rates we saw in the past couple of years. Nonetheless, homes are getting more expensive in NC. Combined with higher mortgage rates, that means many NC families can no longer afford to buy a home. This will hurt their economic prospects over the years.
The solution is we need to build a lot more to increase inventory and meet the higher demand. People will continue to want to move here. We need more homes to house them.
---