May 2023 NC Housing Report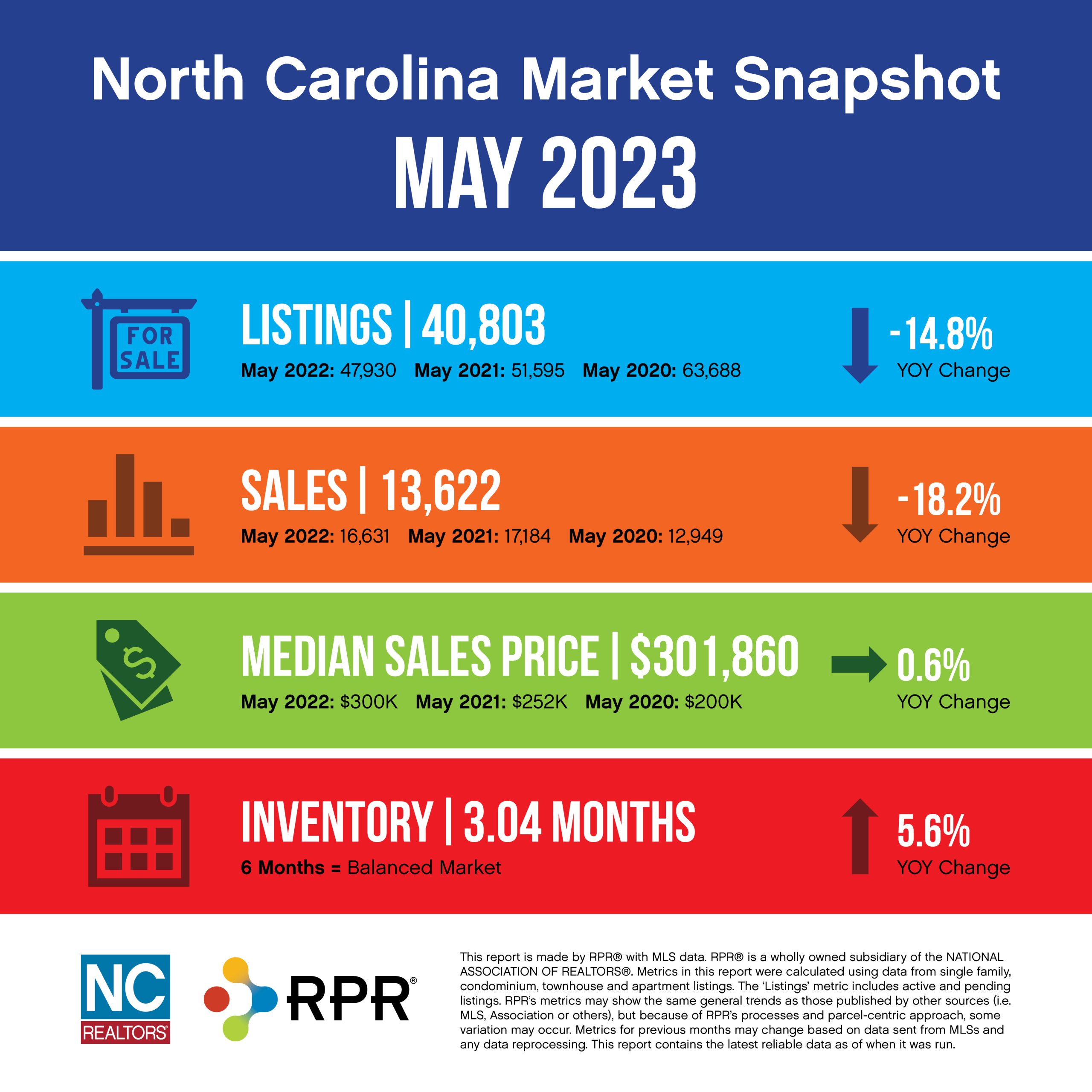 Well, May's report didn't bring flowers. In fact, activity wasn't much different than previous months. Listings off again. Sales, too, by a little bit more, which indicates a softening of demand. But prices hanging in there, which indicates demand still exceeds supply.
Nationally, the pull back in prices in some markets (not in NC) has now reversed in many of them. The mortgage rate increases last year are becoming the new norm. They keep some buyers from being able to purchase what they need or want, but others are now willing to move forward.
---