#MemberMonday: Lenny Nguyen
Welcome to #MemberMonday, a feature that spotlights of our epic NC REALTORS®. This week's member is Lenny Nguyen!
---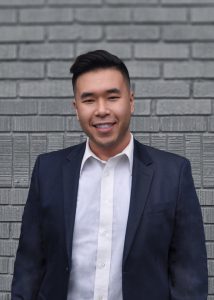 Name: Lenny Nguyen
Hometown: Cary, NC
Current location: Durham, NC
Title: Broker/REALTOR®
Number of years in the industry:2
---
Why I love what I do: I really love the flexibility of the job and the hands-on interactions I get with people. But what really does it for me is the Realtor family I have made across the state and nation.
What I'm most proud of in my career: Graduating from the William C. Bass Leadership Academy.
Why I'm a member of NC REALTORS®: By being a part of something bigger to be able to help my clients and homeowners in more than just sales. Plus I am only as strong as my community and network.
Fun facts about me: I am involved in my community a lot but I am also a family member and proud of my family. I have three grandchildren, one is in Florida and two in Charlotte. Spending time with my grandkids means the world tome.
What made you decide to become a member of NC REALTORS®? William C. Bass Leadership Academy! Being introduced to the leadership and passion of our industry really helped me understand my industry and what it meant to be a REALTOR.