Federal Political Coordinator Profile: Bill Aceto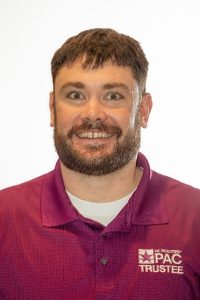 Bill was inspired to serve as an FPC because of a desire to learn more about federal issues that impact housing. He also had a strong desire to become an advocate for promoting homeowners and investment opportunities for his fellow North Carolinians.
Being an FPC is not all about issues and work as Bill enjoys networking with REALTOR® members across the county and participating in the annual NAR Legislative Meetings.
While visiting Washington, DC is always nice, Bill also enjoys being actively involved with his Member of Congress in-district.  His FPC contact is Congresswoman Virginia Foxx who represents US House District 5. Bill did have an established relationship with her prior to becoming her FPC. He was her leasing and listing agent, and was actively engaged with her campaign events.
While Bill had a previous relationship with his Member of Congress, that is not required. His suggestion for anyone interested in serving as an FPC is to get more involved on the federal level. Subscribe to the monthly newsletters of Congressional members, attend in-district events and reach out to the FPC in your area to learn more about becoming a contact team member.
Besides the engagement with your Member of Congress and the networking experiences with REALTOR® members across the US, Bill explained that he has enjoyed special moments that happened because he serves as a Federal Political Coordinator.
One such memory is having the opportunity to shadow Congresswoman Foxx for a day that day started at 7:00 AM and ended after 8:00 PM. Bill attended over fifteen meetings, sat in the balcony during votes, attended meetings with the NC Congressional Delegation that included the Governor, and gave visiting Boy Scouts a tour of the Speaker's Balcony.
Please contact Kristin Nash, Director of Political Fundraising, if you have any questions about the Federal Political Coordinator Program.