Federal Political Coordinator Profile: Margaret Sophie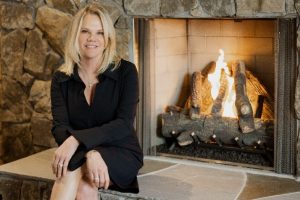 Margaret Sophie is another new Federal Political Coordinator (FPC). While she believes there are many enjoyable things about being an FPC, she considers it an honor to serve NAR in this capacity.
Her recommendation for anyone interested in the FPC program is to get involved and start at the local level. When asked if it has been challenging building a relationship with her Member of Congress, Margaret explained that as REALTORS® relationship building is part of the business so it has not been difficult.
While connecting with your Member of Congress during NAR Legislative Meetings is important, she believes it is just as important to connect in-district and build strong relationships with staff.
Margaret did have a relationship with her Member of Congress, Wiley Nickel, prior to becoming his FPC. In fact, he is a family friend and prior to the pandemic was going to officiate her daughter's wedding.
Even though Margaret is a new FPC, she still has a fond memory to share. There was a networking opportunity for FPCs while attending the NAR Legislative Meetings. This was a very special experience for Margaret to be around so many engaged fellow REALTORS® from across the US.
---