Federal Political Coordinator Profile: Brooke Cashion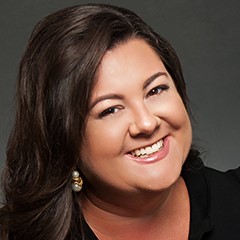 Brooke Cashion is truly passionate about being a REALTOR® advocate; in fact, her desire to be a conduit between Congress and REALTORS® was the driving reason that led her to serve as a Federal Political Coordinator. Because of her dedication, she was appointed to serve on the NAR FPC Advisory Committee, which also makes her Chair of the North Carolina FPC Committee.
She encourages anyone interested in serving to start by simply showing up!  Brooke explains that you absolutely need to attend meetings, find someone who is willing to mentor you, and keep abreast of issues. You need to know what is going on in politics at the local, state and federal levels. If one area stands out more for you, then concentrate on that. In other words, if you discover you have a passion for federal politics, then you should work towards becoming a Federal Political Coordinator.
The first step to becoming engaged on a deeper level in politics is to participate in the process by voting. Brooke truly believes that you must do it to preach it.
In order to be an engaged and active FPC for US Senator Ted Budd, Brooke connects with him and his staff outside of Washington, DC.  She believes building relationships in-district is an important and necessary step in working effectively with your Member of Congress.
In looking at her experience as an FPC, the only difficult part about building relationships with Members of Congress is coordinating their busy schedules with your busy one.  As Brooke explained, it is not challenging to work with Congressional members if you are willing to make the effort.
When asked about a special or fond memory that she would like to share, Brooke discussed being at the watch party for US House member Ted Budd and waiting on the election returns for his bid for US Senate this past November. She explained that it was a great atmosphere with a lot of excitement as friends from across all industries watched the results come in.
Please contact Kristin Nash, Director of Political Fundraising, if you have any questions about the Federal Political Coordinator Program.